Dream Come True – Martin Luther King Jr. "Living the Dream" Contest
In an effort to promote diversity and to encourage young people to get involved in their community, Omaha Human Rights and Regulations holds the annual Martin Luther King Jr. "Living the Dream" competition. In years past, this competition featured live performances from the competitors, but due to the COVID-19 pandemic, all entries were to be pre-recorded and televised. The competition features categories such as interpretive dance, vocal or instrumental music, and poetry, with first, second, and third place prizes for each category and a grand prize winner overall. Two Westside students entered in the poetry category this year, and both placed in the top three winners.
Sophomore Kayli Blakeman was one of Westside's two competitors. Despite placing third in the competition, she said that she didn't even know about it until right before signing up.
"I got an email from the principal about how there was an MLK competition, so I decided to do it," Blakeman said. ". . . That was the first time I'd heard of it."
Much like the quick process of entering, Blakeman said she also didn't take long to get ready for the competition.
"It didn't really take a lot of preparation [to get ready for the competition]," Blakeman said. "All I did was [I] had to go and record me reading my poem and that was pretty much it."
Once the competition had ended and all of the entries had aired, Blakeman was awarded with the third-place prize.
"I won a trophy and two hundred dollars," Blakeman said. "My family was proud of me [for] winning and glad I put my writing out there." 
Unlike Blakeman, grand prize winner and sophomore Jules Wuestewald said that he had already known about the competition prior to registration. 
"I actually did not sign up for [the competition] this year," Wuestewald said. "I signed up the past two years in a row. The first year I did it, I actually was too young to enter the competition, but they liked my entry so much that I ended up being a special guest performer. Then in my second year, I competed in the actual competition, which was such a blast. But this year, because of the times of [COVID-19], I just wasn't feeling it, so when signups came along, I just decided [to] push it to the side."
After not seeing Wuestewald on the signup list, Dr. Franklin Thompson, the director of the competition, personally offered for him to compete.
"About a month before [the competition] was due to be televised, I specifically, personally, got an email from Dr. Franklin Thompson saying, 'Hey Jules, I didn't see you on the signup list. Did you want me to save a spot for you?'" Jules said. "When the director personally reaches out to you, you take it. I thought, 'Oh what's a good poem that I could do?', and I thought, 'Oh, my poem Baby Boy, that's perfect,', [so] I emailed him back saying, 'Hey, save me a spot in the Be Kind Be Brave [poetry] category."
Wuestewald said that he was then invited to record his poem at a TV studio for later broadcasting, something he said that he didn't know would happen.
"January came around and Martin Luther King Jr. Day suddenly approached, and that was when I found out that it was going to be televised," Wuestewald said. "I didn't know that it was going to be televised, I just thought it was going to be live on YouTube or something. I didn't know that it was going to be on TV. I was also stoked about that because that means my older relatives who don't know how to work a phone could watch."
Wuestewald said that when it was time to watch the competition, it felt uncomfortable to see himself on TV.
"I, of course, watched my pre-recorded video of myself on TV," Wuestewald said. "It's very weird for me to watch myself perform because I'm very used to performing in the moment and getting the energy from the audience. But recording in a TV studio, with three people all holding cameras around you, it's very awkward. And so it was understandable that a few of the acts seem noticeably nervous, including myself."
After all the entries had been televised, live judges decided the rankings and awarded him first place. However, Wuestewald said he was surprised to then be given an even higher honor.
"Normally, the grand prize tends to go to the more MLK-themed poem, more towards [justice] and it mostly goes to the musicians. Those people write amazing songs. The songs are just gorgeous," Wuestewald said. "Boy to my surprise! I was kind of on the edge of my seat . . . legit, my grandma screamed, it was very loud. It was just this huge moment and I felt this pride and surprise. I was just super stoked about it."
After the competition ended, Wuestewald said he walked away with $600 from first place, $1000 from the grand prize, two trophies, and the opportunity to become a future ambassador for the program in the city of Omaha.
Your donation will support the student journalists of Omaha Westside High School. Your contribution will allow us to purchase equipment and cover our annual website hosting costs.
About the Contributor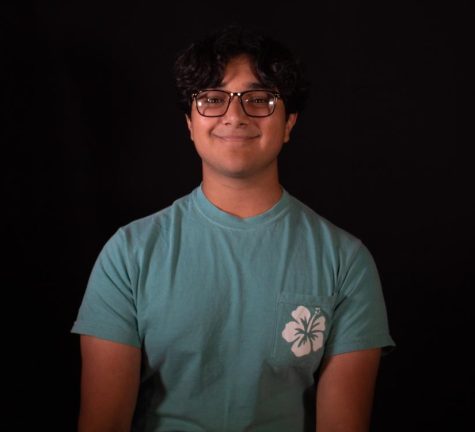 Areeb Siddiqui, Wired Co-Editor in Chief
Hey, my name is Areeb Siddiqui! I'm a Co-Editor-in-Chief for Westside Wired this year. I am currently a senior and this is my third year on Wired. A fun...