Westside Welding Department Designs Railing for Swede Center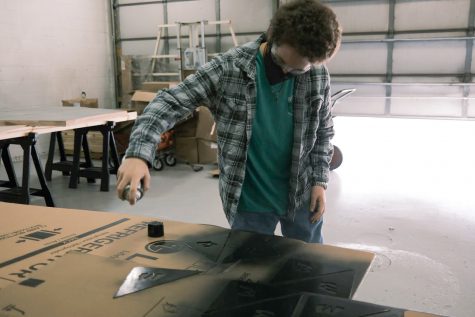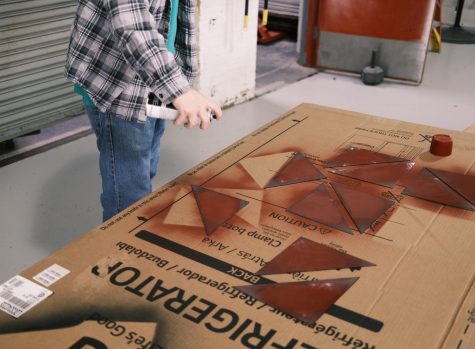 Westside's Swede Center was recently unveiled, but has many aspects that still need design work. Developmental Director for the Westside Community Schools Foundation Terry Hanna worked on the building of the Swede Center, and has recently collaborated with the Welding Department at Westside High School to find students willing to help with the designing process for the Center. Hanna said working with students and staff at the high school was one of his main priorities throughout the project.
"The big thing with the Swede Center is we're just trying to connect as many students to the project as possible," Hanna said. "You obviously [have] some of the woodwork, but then also the welding piece, and then some of the golf students, they're also working on various pieces of it. There's just a lot of pieces that are kind of coming together and are playing a big part in the success of the project."
One student that the Swede Center has connected with is Junior Patrick Sainato. Hanna said that Sainato has been working on a project involving welding 'W's' to the railing in the Swede Center.
"There is a student in the welding class that is welding W's with the railing for the Swede Center, which is kind of cool," Hanna said. "We worked with the company that actually helps construct the railing, but now we are having one specific student do it."
Hanna said the project involves many aspects of welding.
"He's actually cutting out and welding these steel pieces, and then kind of cutting out W's within there and welding all that in there," Hanna said. "It's going to look really cool."
According to Sainato, Welding Instructor John Bombac initially asked Sainato for his help with the welding aspect for the Swede Center interior design.
"Mr. Bombac asked me for some help one day, and I love doing welding stuff, so I came down and it just kind of took off from there," Sainato said. "I started to have ideas about what might look good, and now I came up with this idea to put the red [W's] behind [the black W's]. We weren't going to do that before."
Sainato said the biggest challenge with the project is coming up with the time to work on it.
"Finding time and making sacrifices with my other classes to come down here [is a challenge]," Sainato said. "I love doing this stuff, but I don't want to sacrifice my grade to do it, so finding the time would be the most difficult thing."
Sainato and Hanna have been working together on the project, with Hanna being the one to approve Sainato's ideas for the project.
"[Hanna and I] did some work together, and I told him that putting red behind it might be a good idea and he gave it the okay," Sainato said. "He's been kind of the overseer of the whole project through Mr. Bombac and me."
Sainato hopes to continue his welding as a post-graduation career. 
"I'm going to be a welder [and] work at a fabrication shop and maybe someday open up my own [shop] and make some business," Sainato said. "It's nice to have my name on stuff."
Your donation will support the student journalists of Omaha Westside High School. Your contribution will allow us to purchase equipment and cover our annual website hosting costs.
About the Contributor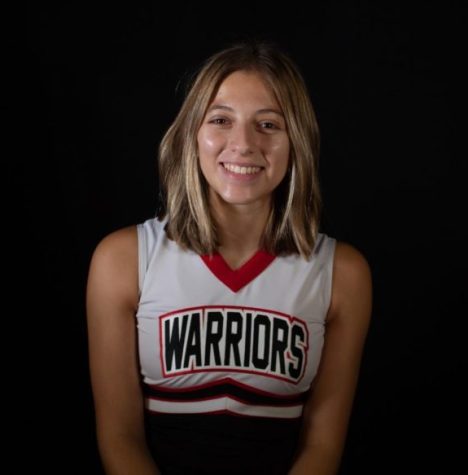 Ainsley Meyerson, Wired Co-Editor in Chief
Hi, my name is Ainsley Meyerson! I am a Co-Editor-In-Chief for Westside Wired this year. I am currently a senior and this is my fourth year on Wired. A...