Athlete of the Week: Claire White
Freshman cross country star Claire White placed first at the Districts conference, broke school records and is continuing to blow expectations. We are excited to announce that she is our Athlete of the Week. White said that her favorite part of her first cross country season was getting to run with a supportive and motivated team.
"My experience coming in as a freshman on the Varsity team was awesome, I felt welcomed the first day I started running," White said. 
White said that the hardest part about cross country is the mental aspect. You have to stay mentally in the race and focus on your goals. 
"If you're at the starting line and you think you won't place your whole mindset is changed," White said. 
White clearly doesn't struggle in this area, running a 18:39.6 5k. At State, White placed fifth. At Districts, however, she took home the first place medal. She said it was the highlight of her season. 
"It was a great feeling and qualifying for State as a team was a moment I definitely won't forget," White said. 
Varsity girls cross country coach Jonathan Preister said that he doesn't believe that a Westside freshman has ever won Districts as a freshman. 
"The last runner that I can remember having such success and placing at the state meet was Katie Lutmer in 2005," Preister said. "She is currently our school record holder in the 1600 meter run in track and field as well as being a member of the State champion 4×800 team in 2007.  Claire will more than likely break that 1600 meter run record this spring,"
Preister said that with White coming in, he thought that she would be able to break 19:00 in the 5K and place top 10 at State. Over the summer, they talked and she was modest with what she thought she could accomplish. Preister said that she more than likely didn't know what she was really capable of. 
"As the season progressed, she kept blowing our expectations out of the water with every workout and meet. While she had a lot of success this year, I am very excited to see how she grows as a runner over the next four years," Preister said. 
Preister said that White differentiates herself from other runners by her desire to compete. She is an extremely hard worker, but the sport of cross country has loads of hard workers. However, she elevates her performance and pushes through any mental barriers, he said. 
"She will not back down from a challenge.  Her performance at the State Cross Country meet showed this. She ran until she had to be physically dragged off of the course at the finish line," Preister said. 
The ability to be coached and her desire to improve as a person and athlete are some of White's strengths, according to Preister. Along with this is her work ethic and commitment. Preister said that she will develop into a strong leader. 
"As a freshman, she didn't have to lead.  We had some very good upperclassmen as leaders on the team, but you can see that with those individuals as role models, Claire will definitely follow in their footsteps," Preister said. 
The welcoming team played a great role in the success of the freshman star. Preister said that the upperclassmen embraced her and were great leaders. They were examples of how to train and how to do everything correctly. Noelle Abels and Reese Young-Oestmann were some of the leaders who were huge role models to White, according to Preister. Along with this, there was a large group of freshman runners who bonded and fed off of each other. 
"They all experienced the same experiences and emotions and helped each other along with that," Preister said. "We had five freshmen on the varsity team for the District meet, and they all made each stronger and better runners by leaning on each other." 
White's goal for next year is to place in the top three at State. Preister says that as a team they will be able to compete with anybody in the state and be in the conversation for a State championship. 
"That will certainly be the team's goal and Claire's goal, but it won't define how successful their season is.  We want these girls and Claire to improve as runners and people and that is how we will measure the success of their season and careers here," Preister said. 
Some of White's tips for athletes wanting to try cross country is to not compare yourself to other runners on your team. 
"You have to start somewhere and it will keep getting better from there," White said.
Your donation will support the student journalists of Omaha Westside High School. Your contribution will allow us to purchase equipment and cover our annual website hosting costs.
About the Contributors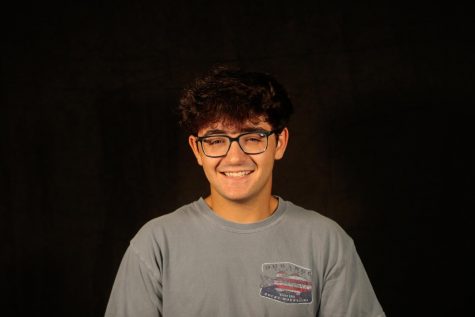 Zev Gordman, Wired Sports Coordinator
Hi, my name is Zev Gordman! I am the Sports Coordinator for Westside Wired this year. I am currently a senior and this is my fourth year on Wired. A fun...