Upperclassmen Share Thoughts on Traffic Flow
Any returning students coming to Westside this year have been faced with a lot of challenges related to the operation of the school building, the most prominent being the hallway traffic flow arrows. The arrows only allow students to go one way, mainly in the landing, the 200s hallway, and the 100s hallway. 
This change has definitely impacted the way students are getting to class. Senior Madalyn DiPrima said she does not appreciate the change and she thinks the new traffic patterns are confusing and complicated.  
"They make the school so complicated," DiPrima said. "You will miss your classroom by five feet and you can't turn around, so you have to go around the whole school because teachers say no [to turning around]." 
DiPrima said the most confusing area of the school right now is the set of stairs in the landing. 
"The landing is by far the biggest staircase, and it's the only one-way staircase. That should be the only staircase that is two way because all of the others are too small," DiPrima said.
Senior Andrew Falk said the walks to class are a lot longer than it used to be. 
"I just have to take a longer route," Falk said. "You get a feel for it because of the two-way hallway in the upper classes. It's just changing levels that can slow you down."
Falk said the changes will help enforce social distancing in the hallways. 
"I think it might help [spread people apart]," Falk said. "When there's two-way traffic, there's just a lot of people piled up. I think making people go a certain way, making them go away from each other, that [will] really help." 
DiPrima said that the traffic patterns are useless regarding efficiency to get to and from classes.
"I missed [a class], and I could've just turned around and gone to it, but I got yelled at for turning around," DiPrima said. "It's just pointless." 
Your donation will support the student journalists of Omaha Westside High School. Your contribution will allow us to purchase equipment and cover our annual website hosting costs.
About the Contributor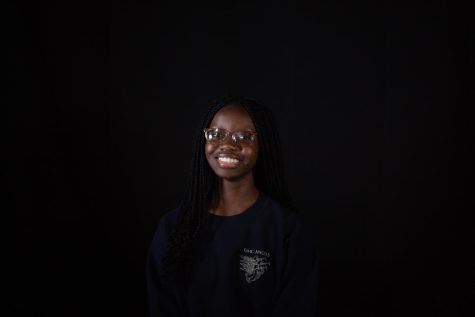 Tanatswa Chivero, Wired Managing Editor
Hello, my name is Tanatswa Chivero! I am a managing editor for Westside Wired this year. I am currently a junior, and this is my third year on Wired. A...