District Technology Department Proposes Technology Change
More than 6,000 new devices. Four million dollars over the next four years. A new iPad, keyboard case and Logitech crayon for every student in the district. These are all components of a possible proposal to switch from laptops to iPads in the coming school year. Put together by district Director of Technology Paul Lindgren and Coordinator of Technology Integration Matt Lee, this new plan is called Westside Complete. According to Lindgren, iPads have the capacity to change students' lives at school and at home.
"Westside Complete means these devices can really apply to helping you in all aspects of your life," Lindgren said.
Instead of the 11" MacBook Air high school students currently have, they would receive a 10.5" iPad Air with 256 GB of storage. This is twice the amount of storage the laptops have now. Middle school students would get the same, and elementary students would receive a 10.2" iPad with 32 GB of storage. Staff members would have a 12.9" iPad Pro with 256 GB of storage. In addition to the iPads, students in grades 3-12 would have a keyboard case, and all students would be provided with a Logitech crayon. According to Lee, the Logitech crayon is a stylus and has very similar capabilities to an Apple Pencil, which staff members would receive. Staff would also be able to keep the laptops that they currently have as a transitional device. 
While this is one possibility for what technology will look like in the district next year, Superintendent Mike Lucas said the district is investigating other options at this point in time. 
"No decisions have been made, and we're really trying to take all the next month-and-a-half to try to figure out and compare and contrast a bunch of different options as to what would be best moving forward, both academically and financially," Lucas said.
Some other possibilities could be switching to Chromebooks, moving to iPads for only students, staying with laptops at the high school and moving to iPads at the middle school or sticking with the current type of device students at different grade levels have now. However, the idea to switch all students and staff to iPads was presented to the school board at a meeting on Jan. 20.
Switching to iPads would be a change for the district. However, they have been in classrooms for several years. While high school students first got laptops 16 years ago, iPads were introduced to the elementary schools in 2014. That was the first year the district went one to one with technology. Lindgren and Lee both said that the iPad's capabilities have changed greatly in that time. 
"We're at that point now where we see, 'Okay, [iPads] have matured enough where [they can] … do almost everything that you are used to, plus all the extra stuff,'" Lindgren said. "That's where we're coming from. We've looked at this technology for a long, long, long, long time. Now, we think it's time for it to be the device that can really do what you guys need it to do."
Some of these new capabilities include being able to open multiple apps at one time, a filing system similar to that found on a MacBook, a professional-level camera and a wide variety of apps. Swift Playgrounds is one app Lee said he was excited for students to see. It focuses on coding and teaching users the Swift programming language. It's not available on Mac, so classes have not been able to use it before.
"You can program augmented reality experiences," Lee said. "Through code on the iPad, you can make stuff appear on tables in front of you and interact with those in the real world."
The apps the iPads will have include Photoshop, iMovie (which now has green screen capabilities), Microsoft Office products, Notability, Explain Everything and some other Adobe apps. Notability is an app that can be used for taking notes in combination with the Logitech crayon. Students can also annotate documents, draw and add audio files to notes with the app. 
While there are new possibilities for applications with the iPads, changes will need to occur for many classes if the proposal is accepted. Xcode, which is currently used by computer science classes, is not available on iPad. When asked about what will change for teachers, Lindgren said finding alternatives will not be entirely easy. 
"There will be things that we will have to overcome, should we go with this proposal," Lindgren said. 
One area that would be greatly affected by a change like this is the art department. Art instructor Liz Hough said classes like Photography, Graphic Design and Digital Art would be most affected. 
"For my classes for the AP Drawing and 2D, the kids would have to switch to programs [that are] different from what they use now," Hough said. "They would be using Affinity or Procreate. A lot of students do like those two programs … However, not using programs like Photoshop and Illustrator aren't going to prepare them as much for college and what programs they would be using in college. Same thing goes for our photography and our graphic design classes."
Even though Photoshop is available on the iPad, it is a simplified version, according to Hough. It's usable, but there would be challenges in learning new materials.
"If you speak to any professional photographer, they're going to tell you that an iPad is a really great companion and something for on the go," Hough said. "But, no photographer is going to use an iPad and the Photoshop program on it as their sole technology device. Same thing with a graphic designer."
While there might be difficulties with these programs, having tablets with a stylus will also provide new opportunities for the department. Hough said she thinks there are a number of benefits to the iPads. Whatever is decided, students and staff will have to learn to work with what they have.
"I think there are a lot of reasons that [iPads] would be good for the majority of students, actually," Hough said. "I think there are a small group of students and a small group of classes where computers may still be the best route and maybe, I might even dare to say, essential … I think it's just adapting to a new format, which is difficult. There's good and bad."
Not all students are excited by the potential switch. Sophomore Isaac Persky started a petition against using iPads on Jan. 29, and as of Feb. 4, it had more than a hundred signatures. Persky said his main reason for opposing the potential change was due to damage costs.
"I feel like they're more prone to breaking," Persky said. "I feel like that could hurt disadvantaged students who can't afford to repair the iPad if they break or buy a new pencil if they lose it or it gets stolen."
Aside from paying for repairs, Persky said he was worried that having to learn how new technology works would add unneeded stress for students.
"Especially for people who are going into their junior or senior year, and they're already taking hard classes and have used their computers for the past four plus years, having to get used to using an iPad just adds to the stress of already starting new classes next year," Persky said. "I also just feel like they're rushing the process along. They should do more research and maybe wait for a few more years down the line when they're for sure that this could work."
Persky presented his petition to the school board at their meeting on Feb. 3. Whatever happens, he said that he wanted everyone involved to really think through the situation.
"I just want to say that you should just think about this fully," Persky said. "The reason that we're doing this [petition] isn't just because we're stubborn and we don't want change. It's actually because we care about students and we don't want this to be a hassle, to be a burden, to cause more stress than we all already have. We appreciate that we get technology anyways, whether it is an iPad or a computer, but in the end of the day, if we don't have to downgrade to iPads, why would we? If we can get something better, why would we settle for less?"
Aside from learning how to use a different device, students would have to adjust to teachers having increased abilities to monitor student activity on iPads. Using Jamf School Teacher, teachers would be able to see students' screens and restrict app access. 
"The switch to iPads can allow us to deploy some new tools that give teachers increased flexibility with being able to … view the screens of what students are doing in real time [and] be able to restrict specific apps or the specific scope of what students are working on," Lee said. "It's going to give them increased control."
Parents will have similar capabilities at home through Jamf Parent. They could restrict apps, control internet access and create custom rules. Lucas said that he anticipates this being a beneficial tool for parents.
"I think it's a safe play, especially for some of our students in third through eighth grade that are becoming familiar with social media and different things that you can do on the internet," Lucas said. "It's just another way that we can try and help families promote digital citizenship and those types of things."
The district uses a lease system to buy technology. These leases typically last three to four years. The district is currently in the third year of the lease with the laptops. Switching to iPads next year would mean cutting the laptop lease a year short and refreshing early. The last technology lease cost $4.1 million. The iPads are projected to cost approximately $4.5 million, resulting in an average of $1.1 to $1.2 million per year. According to Lindgren, this cost is essentially the same as before.
"Really, we're kind of limited in the devices that are available to us," Lindgren said. "If we wanted laptops with modern processors that weren't basically the same as the processors on these, it would be way more costly."
Aside from cost, one potential reason for a switch in technology would be that the current model of MacBook that students have is not manufactured by Apple anymore. This means that if a student's laptop is broken beyond repair, the district has to purchase a used device. This can be more difficult because Tech Support has no way of knowing what has been on that device in the past. 
"We expect our enrollment to be a little higher next year than it is today, and we won't be able to get those same machines for any new students that join us next year as what we have now," Lucas said. "We're kind of caught between a rock and a hard spot with the student machines. That's why we're proceeding with some urgency."
In order to finance the iPads, laptops would be sold. As of now, the district has not decided whether the laptops would be sold to community members or to another market. Staff laptops would not be sold. Teachers and other staff members would keep their MacBooks throughout the next lease, but Lindgren and Lee said they don't anticipate holding onto the laptops after that. They said they hoped teachers would be able to transition after that time.
"We've found that staff aren't as comfortable with the iPad right now," Lee said. "They have a few things that they do as part of their teaching that aren't available on the iPad, and so as a transition device, they're going to keep their computers and actually have both devices to work from for this next round of refresh."
As this change would be a large financial commitment for the district, the school board will need to vote on it. Lindgren and Lee first presented their ideas to the board on Jan. 20. According to Lucas, the district will compile student, staff and parent feedback throughout February and receive a formal proposal in March. The board will then vote on that proposal. It is possible that the final decision will look very different from what is laid out in Westside Complete. Lucas said that there has been somewhat of a missed connection throughout the process. 
"I've seen miscommunication be an issue with this process," Lucas said. "Somehow, somewhere along the way, pandemonium set in because people thought the decision was already made. That's been frustrating and disappointing from my point of view because we've been pretty diligent and transparent in trying to get a lot of feedback from students and staff."
Lucas also stressed that the board is considering many factors before they make their final decision.
"Any proposal that we move forward with will be what we think is best for our students as far as the technology skills that we feel they need to be exposed to and have access to as they leave high school," Lucas said.
While there may be changes next year, students will still be part of a one to one school. Lucas said he wanted to remind students to be appreciative of the technological opportunities they have, regardless of what the board decides. 
"What Westside has technology-wise, and not only in machinery and hardware and software, but in usage and how it's ingrained throughout the curriculum, is amazing," Lucas said. "We are so fortunate to have what we have, and it's really immersed throughout our curriculum at the K-12 grade level …  I don't think a lot of people … truly appreciate all that we have. I think if it's all you know, it's pretty easy to take for granted. When you work with other places that don't have what we have, boy, you see how lucky we are."
Westside students can expect a decision on technology for the upcoming school year sometime in March. In the meantime, Lee and Lindgren will be visiting the elementary buildings, middle school and high school to get more feedback. If parents are interested in giving input, Lucas said the district has sent out surveys they can fill out. Once a proposal has been formed, members of the community can also provide feedback at board meetings. Overall, Lucas said he wanted students and staff to feel that those involved in this change have their best interests at heart. 
"We just want people to know that, like everything we do, we're trying to be transparent," Lucas said. "We're trying to get input from others. We're trying to set up our students and staff for continued success with the best technology we can afford. We're excited to see how this plays out over the next two months."
About the Contributors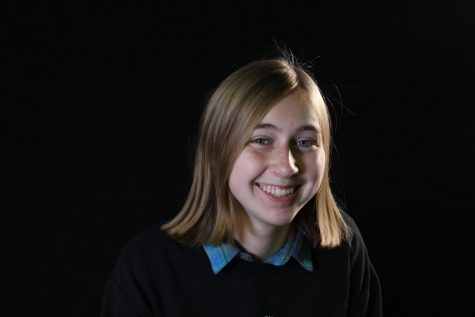 Reese Pike, Lance Copy Editor
Hi, my name is Reese Pike! I am a Copy Editor for Lance this year. I am currently a senior and this is my fourth year on Lance. If you have any questions...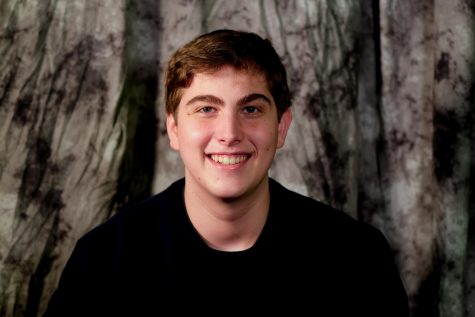 Luke Steiner, Lance co-Editor-in-Chief
Hi, my name is Luke Steiner! I am the co-Editor-in-Chief for Lance this year. I am currently a junior and this is my third year on Lance. If you have any...