Haberman Rolls, Team Follows as Wrestling Season Goes on
Over winter break, Westside wrestling competed in both Wahoo and Creighton Prep tournaments. On December 21st, Westside wrestled in Wahoo, leaving with three finalists and three champions. Overall Westside placed 3rd in the tournament. Two weeks later ,on January 4th, Westside went to Creighton Prep, placing 4th overall and leaving with four finalists. Cade Haberman kept his undefeated streak alive by being the only Westside champion at the Prep tournament. Head coach Michael Jernigan says that the team's success had come from their week of hard work and preparation.
"We took half the team to wahoo and finished up with three finalists, three champions, and I think 6 out of 7 or 5 out of 7 guys medaled, which is an outstanding showing for us. It showed that week we prepared pretty well for it," Jernigan said. "The first half of the season is a grind, so the guys went out and handled it well before christmas break and nailed it there. We're on to bigger and better things now."
When it comes to practice and preparation before the tournaments, Jernigan took an unorthodox approach.
"We did some basketball drills over Christmas break. Oh my gosh our guys are terrible at basketball. Except for the half court shot, all the little kids launching from half court, that's our guys. Layups were terrible, free throws terrible, three pointers terrible, but half court shots, we could make them all day. Just a different type of warmup so it's not just wrestling and grinding all the time," Jernigan said.
Along with Cade Haberman winning the gold in both the Wahoo and Prep tournaments, Jernigan said he is also very excited about Haberman's potential 100th win.
"Senior night, Cade Haberman will have an opportunity to get his 100th career win, which is huge in wrestling. Especially when he's only half way through his junior year. He's gonna shatter our school record," Jernigan said.
The next Varsity Wrestling meet is Friday, January 10, at Millard West, and senior night is Tuesday, January 14 at Westside.
"We'd love to see the support at senior night, it's a big night for Zach Schweigart and Jacob [Vincentini] going out. It's gonna be a great night, giving away some scholarships, see a bunch of Alumni come back and support the program," Jernigan said.
About the Contributors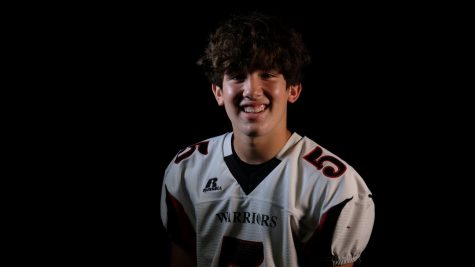 Caleb De La Cruz, Sports J Co-Editor in Chief
Hi, my name is Caleb De La Cruz. I am a the Co-Editor in Chief for Sports Journalism this year. I am a junior and this is my third year of Sports Journalism....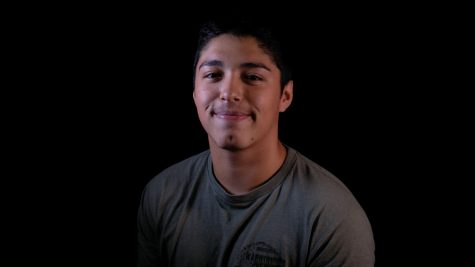 Nathanael Monjarez, Sports J Editor
Hi, my name is Nathanael Monjarez! I am a staff writer for Sports Journalism this year. I am currently a Senior and this is my second year in Sports Journalism....