PREVIEW: Football Setting High Goals With Experienced Team
The Westside varsity football team comes into the 2019 season having their eye on a state title. After a tight quarterfinal loss to Millard West to end last year's season the Warriors went into the offseason hungry. Throughout many months of lifting and conditioning, the team has seemed to be very committed to getting better. Even though the ridiculously hot summer days the team has seemed to push themselves and each other to do better.
One advantage for the team coming into the year is the experience that they have on both sides of the ball. Head coach Brett Froendt acknowledges the way it affects a team and how it will help the team this year.
"Experience is huge, we played a lot of sophomores last year so they had the experience," Froendt said. "We also have some playmakers coming back as seniors so that combination of some playmakers and having that experience is certainly a confidence builder."
To Froendt, while there is a lot of upside to the team there are still things for the players to learn as well as things to truly live by.
"To be hungry and not overconfident, be humble and not cocky," Froendt said. "When you're humble, you work hard. When you're cocky, you think you're better than you are. We have to stay humble, we have to stay hungry which is a message they have to receive quickly regardless of success or failure."
Communication, on and off the field, for any team can be a challenge. However, returning senior Grant Tagge sees the importance it has in the team's success as well as how it can affect the team outside of football.
"Communication is huge, a lot of it comes with being comfortable with who you're on the field with," Tagge said. "Fortunately for our team, I think we're all best friends so we communicate with each other." 
To Tagge, being comfortable on the field also has to deal with the experience that a player has on that field, as well as with the players around them.
"When you get guys out there that have been around and is their second or third year, they're really able to take over and take control," Tagge said.
With a large amount of experience that the team comes into the year with, there are also multiple new faces to the team. Sophomore Tommy Connelly comes from a long list of football players throughout his family and looks to be apart of the same tradition.
"It's really exciting for me," Connelly said. "I've always been dreaming of the day to [be on the team]. I can't wait to put on a show." 
The Warrior football team this season looks to be one unlike any other before it. The defensive side of the ball is as strong if not stronger than last year's and the offense looks to grow and combine each player's experience. 
The team will face off at home against Bellevue East on August 30th.
About the Contributor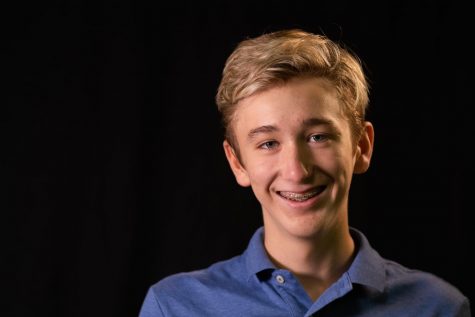 Jaden Taylor, Sports Journalism Staff Writer
Hi, my name is Jaden Taylor! I am a staff writer for Sports Journalism this year. I am currently a sophomore and this is my second year on Sports Journalism....