Three Westside Seniors Become National Merit Finalists
With their high school careers coming to an end, many seniors are doing all they can to lower their future college expenses. Some scholarship programs such as the National Merit competition, help to open new opportunities for scholarships for students with exceptional scores.
Seniors Vivian Jacobitz, Neha Khalid, and Ciara Baumert took the PSAT and their scores qualified them for the National Merit Scholarship Program. Each of these three finalists said that getting to where they are wasn't easy, but it was worth it.
"I took the PSAT my sophomore year and my junior year," Jacobitz said. "I took the SAT twice, and for National Merit, if you qualify by the index of your state then you have to write an essay".
The seniors agreed that opportunities quickly arose when they were chosen as finalists. Khalid said it will give her more of an edge to get into the schools she wants.
"It will definitely help with college because I will be able to get more scholarships and it will help me be able to do more in college without worrying about working all the time," Baumert said.
With all of the hard work put in by the National Merit finalists, they said that they've had some help along the way from staff around the building. Jacobitz said she would thank Mrs. Hatch because of how helpful she is and Baumert said she would thank Mrs. Johnson because of how supportive she has been.
"I'd thank Spisak for sure," Khalid said. "And Rau because I don't think I would've been able to do a bunch of the math section without calculus".
Collectively, the finalists agree that being prepared, staying positive, and not stressing out too much are the keys to success when taking a state test or college preparatory test.
"Go in with a positive attitude," Jacobitz said. "Because if you're going in and telling yourself you're not going to do better then you won't".
About the Writer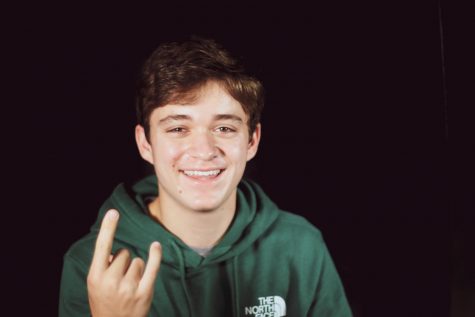 Benjamin Kutler, Wired Managing Editor
Hi, my name is Benjamin Kutler! I am a Managing Editor for Westside Wired this year. I am currently a junior and this is my third year on Wired. If you...