Season Preview: Defending Champion Basketball Team Looks to Keep Hot Streak Going
Hang on for a minute...we're trying to find some more stories you might like.
After coming off a state championship season, this year's girls basketball team is back. With strong team with depth and experience, due to a wide amount of returning players and strong newcomers, the team is stacked with plenty of weapons.
Head coach Steve Clark said he believes that the returning players' guidance will aid the newcomers.
"I think the experience from playing in big games is a big advantage for any team starting out a new season. The girls coming back with that experience have already shown great leadership, I think it's a big calming factor for the new girls to know that the girls they look up to have been there before and can trust them," said Clark.
The new members of the team have various past sports experience as well that Clark believes will help them be victorious again this season.
"The girls that are new to the team are not new to competition. Ellie Tempero played varsity soccer as a freshman and plays high level DA soccer.  She also played gold level youth basketball through 8th grade. Madilyn Siebler started on the varsity volleyball team as a freshman this year and lays top level Elite club volleyball.  Kaitlyn Hanna won the Class A individual Golf State Championship this year as a freshman. Adriana DiPrima hit a three at the buzzer in our scrimmage against #2 rated Millard North that won the quarter for us on Saturday.  Ruby Secora is also a 3 sport athlete and competitor. These are just a few of the newcomers we have this season." Clark said.
A couple returning starters are coming back after season ending injuries last season: Jasmine McGinnis-Taylor and Ryley Nolin both suffered a torn ACL last year during the season. Both players and the new team played in scrimmages this weekend with two quarters against Skutt and two against Millard North.
"We won both quarters against Skutt and split with Millard North.  It was great seeing Ryley and Jasmine play again, along with all of the girls starting to develop the new chemistry," Clark said.
Despite losing star guard and 2018 Gatorade Player of the Year Quinn Weidemann, Clark said the team believes that junior point guard Ella Wedergren can possibly fill her shoes, as well as other returning juniors who are ready to have their roles expanded.
"We're looking forward to seeing how Ella responds to taking over a new role at Point Guard, we are missing shooting guard Brooklyn (due to acl), but she is working hard and hoping to be able to contribute at some point in February, and guard Abby Hellman will be expanding her role this season and she is ready," said Clark.
Girls Basketball will officially begin their season Thursday, November 29th, at 5:30 p.m. against Lincoln North Star at home. The game can be viewed on the Warrior Television YouTube channel via livestream and will be tweeted at Westside Wired.

About the Writer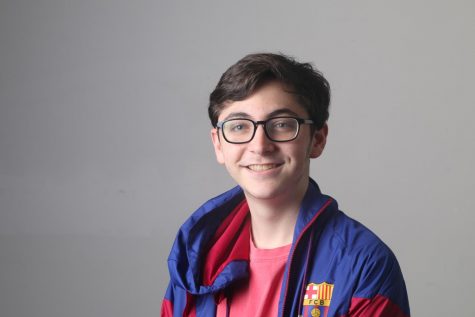 Alex Goldstein, Sports Journalism Staff Writer
Hi my name is Alex Goldstein! I am a staff writer for Sports Journalism this year. I am currently a junior and this is my 3rd year in Journalism. If you...