Angela Mosier Earns her Doctorate in Education
Hang on for a minute...we're trying to find some more stories you might like.
After two and a half years, math teacher Angela Mosier, received her Doctorate of Education. Mosier said that although this was a lot of work, it paid off in the end.
"I like to challenge myself and continue learning. It's always [about] what's next," Mosier said.
Mosier was able to attend Walden University after winning the 2013 Nebraska Teacher of the Year. For the past four years, she has been taking online courses through Walden. She said this was a challenge for her for a few reasons. She had to complete all of the required coursework on top of working full time as a teacher, math department chair and being a full time mother.
"Getting my doctorate has always been a personal goal of mine," said Mosier. "I am the first to graduate from college in my family and I wanted to go all the way through academia and get the highest possible degree that I could."
At Walden, Mosier earned her Doctorate of Education, which is a degree in education for people that want to extend their learning, but also want to keep practicing in the classroom. This means Mosier was doing research that directly impacts instruction or curriculum happening in a school environment.
"With an educational doctorate, you would see more teachers going into leadership-type positions within their school district," Mosier said. "Whereas if you would get a Ph.D., a lot of the time you would see people moving onto teach at a college level or conducting research on a full time."
For her final project thesis for her doctoral report, Mosier had to conduct a research study which consisted of district survey data and interviews with teachers. Mosier worked with District 66 administration for approval of her research study and to meet the elements of her research that Walden required.  
Her final step was a defense of her thesis during a phone conference. Mosier had to explain her research and what she learned as well as propose to take her research and act upon it with teachers to improve their implementation of personalized learning.
"I am so very proud of her. As an educator myself, I know the difficulties to go for a postgraduate doctoral degree," said Westside Middle School teacher and Lance Mosier. Lance Mosier is also Angela Mosier's husband. "As a caring husband I saw her blood, sweat and tears to reach her goal of calling herself Dr. Mosier."
Although it may have seemed impossible at times, Mosier persevered and worked through obstacles to get to where she is now.
"It wasn't easy, but she was able to accomplish it with her own grit and determination, the strong network of her fellow 2013 State Teachers of the Year, and what little I was able to do to help her," Lance Mosier said.

About the Writer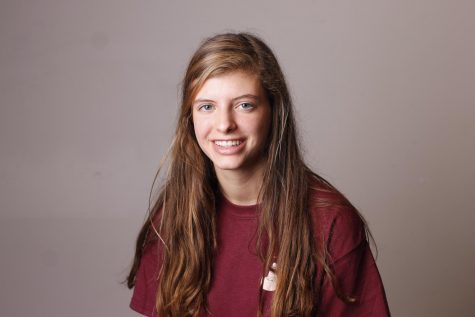 Lauren Kugler, Staff Writer
Hi my name is Lauren Kugler! I am a Staff Writer for Westside Wired this year. I am currently a sophomore and this is my second year on Wired. If you have...