Recap: Fehr Family Sponsors First Annual Joe Fehr Memorial Soccer Game
Westside alum Joe Fehr was an athlete, teammate, son, brother, and friend. Devastatingly, Fehr passed away by suicide in 2018. 
The Fehr family sponsored a soccer tournament to honor Fehr as well as to raise awareness for suicide prevention. The tournament took place on June 18 at Phelps Field and boasted over 100 players and spectators. All proceeds from the event were donated to the American Foundation for Suicide Prevention (AFSP).
Fehr's brother Mitchell Fehr said he hopes this event will raise awareness for suicide prevention.
"Well, my brother was Joe, and I love him and miss him, and I don't want this to happen to anybody else," Mitchell Fehr said. 
Mitchell Fehr said he helped to register many of the participants in the tournament.
"My parents did most of the work, but I helped set it up," Mitchell Fehr said. "I told all my club teammates, friends that wanted to play, all my Westside soccer guys; I got a lot of people."
Westside Varsity Soccer Assistant Coach and tournament participant Robert Wiseman said he is playing in hopes to prevent further suicides.
"I'm playing for Joe, obviously," Wiseman said. "I wear this wristband everywhere I go since this happened. I'm also playing for his family, because I don't want anyone else to go through this." 
Wiseman said he hopes this event grows in the coming years.
"With how big of a turnout we got today, it just shows you there are a lot of people Joe impacted that are still out there, and I love that his parents set this up," Wiseman said. "I hope it continues in the future."
Wiseman said the event brought many athletes together.
"I grew up with Joe, we were childhood best friends down at Sunset," Wiseman said. "A bunch of other high school kids I know are coming back and that's nice to see." 
As a member of the Westside team, Wiseman spoke about his 5-4 win over the opposing team.
"We have a great team," Wiseman said.
Joe Fehr's mother Debby Fehr said the tournament brought together people from all aspects of Joe's life.
"We didn't know what to expect," Debby Fehr said. "I just love it because there's so many people that have been a part of Joey's life and [they] are all together. It's such a gift to be having them all back together and playing the sport that he loved so much." 
Debby Fehr hopes the event informs as many people as possible about mental health awareness.
"I love being able to talk about Joey and share him with the world, and also get the word out about taking care of mental health and suicide education and prevention," Debby Fehr said. "I hope people learn a lot about that today too."
Although there were challenges throughout the planning of the tournament, Debby Fehr said she feels the end result was extremely successful. 
"There's lots of things we need to figure out for next year, but I think it's going well," Debby Fehr said. "We had know idea how many people would come, which is hard figuring out how many things to get. We've never organized something to this extent, but we had so much support."
Debby Fehr said she hopes the tournament continues to grow.
"We hope it gets bigger and bigger, and it gets out, and more and more people will play to honor Joey," Debby Fehr said.
Your donation will support the student journalists of Omaha Westside High School. Your contribution will allow us to purchase equipment and cover our annual website hosting costs.
About the Contributor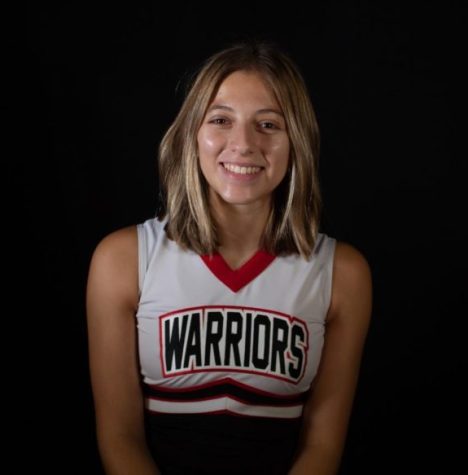 Ainsley Meyerson, Wired Co-Editor in Chief
Hi, my name is Ainsley Meyerson! I am a Co-Editor-In-Chief for Westside Wired this year. I am currently a senior and this is my fourth year on Wired. A...