Swanson Sixth Grade Team Wins McMillan Math Competition
The Swanson Elementary sixth grade team recently took home the gold at the McMillan Magnet Middle School math competition. 
The team consisted of Clayton Ruback, Megan Kugler, Oliver Levy and Parthiv Modulla, all members of Westside Enrichment Coordinator Lynn Spady's sixth grade pre-algebra class.
Ruback said he felt he did well at the competition.
"I think that my team and I did well," Ruback said. "I am very proud of us, and I think that a very large contributor to our victory was the fact that we worked well together."
Kugler said she felt she did well despite the stress of competing.
"I thought I did well, but if I could change anything, I would probably not let my nerves get to me as much," Kugler said.
Spady, the coach of the team, said that the competition was different than years past.
"There were significantly less teams that participated this year," Spady said. "Last year, they did not have the competition due to [COVID-19], so this is the first year in the last two years that Westside has gone. There were probably 25 teams, but that is definitely less than there has been in the past."
Spady said that the team prepared for the contest thoroughly. 
"Every year that you go to the contest, they send you the questions that they used," Spady said. "So for the past couple of years, I have just assigned those questions to my students as homework. This year we did some sample problems and the students who scored the highest on those practice problems were chosen to go to the contest."
Ruback said even though the competition may have had some changes, he still enjoyed the experience. 
"I enjoyed how it was very controlled and timed out," Ruback said. "Everything felt as if it had been well coordinated for the moment, and I thought the school was well prepared. Overall, I felt it was a very good engagement and I enjoyed it thoroughly."
Spady said she was proud of the performance the team put on.
"I think that they really worked well together," Spady said. "I think that they all really have a desire to do well in math.They were able to split up the problems among the team and help each other out. I think that's what makes a good team, [being willing] to work together and not take control."
About the Contributor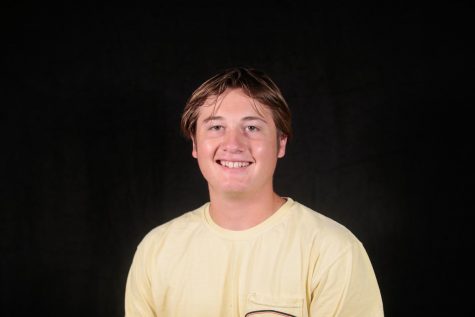 Peter Collins, Wired Staff Writer
What's up, my name is Peter Collins! I am a staff writer for Westside Wired this year. I am currently a senior and this is my fourth year on Wired. A...