Album Review: Drake's Certified Lover Boy
 Many fans have long awaited the next album from Drake. After many mixed reviews on his last project "Dark Lane Demo Tapes", the Toronto rapper drastically changed the mood of his music. While "Dark Lane Demo Tapes" was a very gloomy and dark album, "Certified Lover Boy" returned more to the mood of Drake's other albums with more upbeat, bright music. 
The album features gospel samples on songs like "Champaign Poetry," and "Papi's Home," as well as new and old school hip hop on other tracks such as "Knife Talk," and "IMY2." One of the very compelling elements of the albums is the feature list, with big artists such as Future, Travis Scott and 21 Savage. One of the album's most popular songs, "Knife Talk," shows many elements of 21 Savage's style, such as the dark piano and sharp hi-hats. The song is catchy, but lacks an element of uniqueness, and fails to stand out against a endless backdrop of modern hip-hop.
The album also showcases upcoming artists like Yebba on "Yebba's Heartbreak" and Tems on "Fountains." While the credits for the song "Yebba's heartbreak" reads "Drake & Yebba," Drake does not even appear in the song. This song is really Yebba's time to shine. The song has minimal production with a simple piano backing track. The vocals are produced excellently, and it really conveys the feeling of heartbreak and sadness.
One of the main arguments surrounding the album is the production quality. Many believe that the production of the album was cheesy, while others believe that it sounds exactly as intended. Drake once again collaborated with Noah Shebib, aka "40", on the production of the album. 40 has produced for many artists, like Lil Wayne, Alicia Keys, and DJ Khaled. So with many songs on "Certified Lover Boy" aiming for a more low production, bedroom feel, it doesn't seem very authentic.
While some songs hit the nail on the head like "Get Along Better" and "7am on Bridle Path," the vocal chops, reverb on the drums, and off-beat lyrics give the song a genuine, catchy feel. Other songs completely miss the mark, a prime example being "No Friends In The Industry." The original aim for the dissonant synths was to give the song more swing and character, but they just seem to clash in an ugly way.
While many think the album was on par with Drake's other projects, others, like sophomore Ben Kaufman, think it doesn't measure up. 
"I think it's badly produced, I don't like the sound," Kaufman said. "Really the only part I like is the beginning of Champagne Poetry, but then he ruined it with his flow. [Drake] makes good music, but this does not compare. It's the same sound [as his other music], just worse. 
The feeling that the album seemed to convey to me was a hopeful yearning. With songs like "Love All" and "Yebba's heartbreak" show feelings of despair and darkness whether through the lyrics, instrumental, or overall productions. But other songs like "Get Along Better" and "IMY2" reel those emotions back, and give a ray of hopefulness. 
All in all, "Certified Lover Boy" brought many new and well known elements of Drake's music together. While the album certainly could've been better, It still has many good tracks, and many songs do deserve their spots on the charts. The Album as a whole certainly brings some emotion on a full listen. 
About the Contributor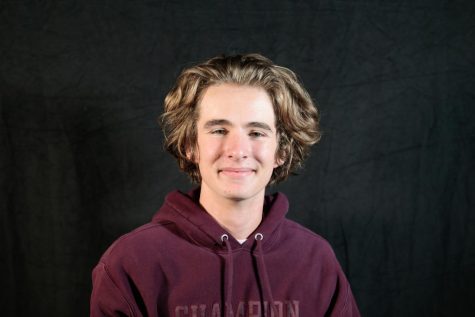 Weston Siebler, Wired Staff Writer
Hi, my name is Weston Siebler! I am a staff writer for Westside Wired this year. I am currently a sophomore and this is my second year on Wired. A fun...