Wrestling Coach Michael Jernigan Wins Omaha Metro Coach of the Year Award
This past month, Jernigan was awarded the 2021 Omaha Metro Wrestling Coach of the Year. 
Head wrestling coach Mike Jernigan has been coaching at Westside for nearly 23 years. Jernigan himself had a strong high school wrestling career and returned after college, working under coach Lou Miloni and Jim Fey in 1998. Since then, he has been building up the program, resulting in the highest state placement this year since 2001. 
"My favorite thing about the Westside wrestling community is the support that we get from all of the different generations of past wrestlers, families of the program, and coaches.  There are so many people that are aware of our program and culture and it is great when they reach out to support the program or just say hi," Jernigan said. "Our wrestling community is very strong. Not just at Westside, but across the metro, state, and the world."
The 2021 wrestling season was the best Westside has seen in the past 20 years. Jernigan said that the players and coaches continued to build a culture that was needed to be successful. 
"The athletes are doing the right things in and out of season to make themselves better in the sport of wrestling.  Finishing 8th in the state is the best team result since 2001," Jernigan said. "The kids were very proud of their end result and they are setting goals to be better next year when we only lose Cade Haberman to graduation." 
The wrestling team has a big spot to fill as Haberman finished his senior season with a 3rd place finish and 31-1 record. Haberman has been on varsity all four years and to say the least had a very successful high school career under coach Jernigan. He said that Jernigan is very deserving of this award and has worked extremely hard. 
"He put so much time and effort into the program. Hard work and dedication. For him to kind of build this program up and to get to the place where it is to be placing in the top ten and next year to have a pretty good chance to place in the top five," Haberman said. "You won't find another staff in the state that cares more about not only you as a wrestler but you as a person."
Jernigan is not only the head coach of wrestling but the outside linebackers coach for football. Haberman says that on both the wrestling and football teams he has the title of a great hugger. 
"He's a great people person. And the fact that he just loves his athletes and we'll do just about anything for them," Haberman said. "Even in football, he has a great relationship with everybody. He cares so much about us. It's really us first, him second. It really sets him apart from all the other coaches in the building."
Another thing that sets apart the wrestling team is the brotherhood. Haberman says that this caring culture has impacted how the team performs. 
"We love each other and I think it shows up on the mat. The whole ethic of the program is kind of a program of love. The coaches love us, we love them and we love each other. We would do just about anything for each other. It starts from the top with Jernigan and trickles its way down."
Jernigan has clearly made an impact further than the performance of his athletes. However, he says that there is nothing that sets him apart from other coaches. He takes small parts from other great coaches before him and tries to create an "All-Star coach" in himself. 
"I have learned from Coach Froendt, Coach Krecklow, Coach Greco, and numerous others before me.  I took their best attributes as a coach and tried to put those into our program," Jernigan said. "Some things have worked great and some have needed tweaking, the great thing, in the end, is that I know that they do work and I have to get my coaches and athletes on board for them to work in wrestling."
He also said that winning the award is a great honor but he didn't win it on his own. 
"My assistant coaches are the best in the business and are my best friends.  I would not be able to do half of the things we do for the kids if it were not for them," Jernigan said. "I asked that the award not have my name on it but to have Westside High School instead due to all of the tremendous work my coaches are responsible for.  It feels great to get recognized for all of the hard work we put into coaching."
Jernigan said that one piece of advice he would give to another coach is to have fun and enjoy the process.  
"It is what you make of it. Smile, laugh, and build relationships."
Your donation will support the student journalists of Omaha Westside High School. Your contribution will allow us to purchase equipment and cover our annual website hosting costs.
About the Contributor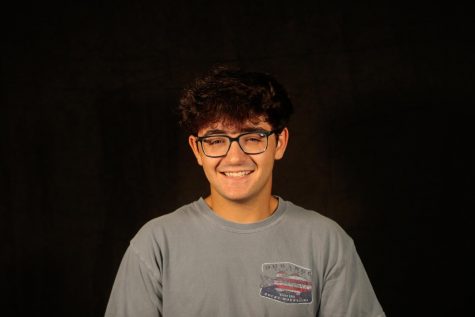 Zev Gordman, Wired Sports Coordinator
Hi, my name is Zev Gordman! I am the Sports Coordinator for Westside Wired this year. I am currently a senior and this is my fourth year on Wired. A fun...