Student Council Creates "Hearts" to Recognize Every Student
Despite COVID-19 restrictions, Westside's Student Council is making sure that every student gets recognized by writing their names on hearts and placing them all over the school. Many students and staff look forward to finding their name on a heart every year. Freshman Olivia Levkoff spoke about how she feels about the hearts. 
"I think it is super cool how they acknowledge all of the students," Levkoff said. "The school feels so big sometimes, it feels nice to be recognized. I think it was especially cool how they also put up the snowflakes this year, and I am super excited to find my heart."
Student Council Vice-President Lina Shukry also talked about how they do the hearts and what it means to her. 
"This year, doing the snowflakes was special because of COVID, but I am always excited to do the hearts," Shukry said, "This time, unlike with the snowflakes, we can only do hearts for in-person students, unfortunately, because it left a lot of clean up, although we have hearts for about 90% of all students and staff. The Valentine's Day hearts are my personal favorite every year and I hope everyone finds their heart and has fun with them."
About the Writer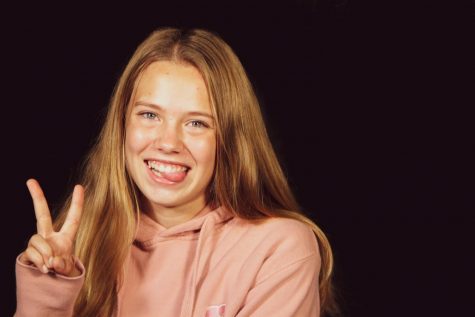 Aubrey LeClair, Wired Staff Writer
Hi, my name is Aubrey LeClair! I'm a staff writer for Westside Wired this year. I'm a freshman and a fun fact about me is that my favorite TV show is "Friends."...