Peer Models Provides Students With New Opportunities
Peer Models is a program at Westside High School where students can dedicate their open mods to help students with disabilities. Peer Models help around the assisted learning classroom, as well as in other classes like adapted PE, math, life skills and reading.
Freshman Samantha Marvin is a student in the program.
 "I really like working with other students and helping them out, and it's really fun for me,"  Marvin said. "I would definitely recommend it because you do get [service] hours and it just feels good to help people."
 Zane Cozad, an assisted learning instructor, is organizing this program. He commented on how this program is helping his students.
 "[The Peer Models program] helps everyone involved, even the teachers," Cozad said. "Our students benefit from it because they're receiving more social interaction with their peers through this program than they would in a typical school day. Social interaction is super important for our students' development. Not only does it help them with that social interaction, it also provides confidence for them when they are able to interact with their peers. They start to see not these adults telling them that they're doing a good job, but they're getting that praise and typical human pleasures [from] somebody that they think of as [a] friend telling them that they're doing a good job." 
Cozad explained why this program is important to the peer models, too.
"[The students] have a disability and it's no different than [if] you're wearing glasses," Cozad said. "You're not 'that one kid with glasses,' you're just a kid, and you happen to have glasses. It helps break that barrier of some kind of uncomfortableness that sometimes comes along with people interacting with people with disabilities. It really helps the peer models and it helps society in general when we start to interact, and we start to combine people with disabilities and people without disabilities. You start to understand that we're all people. It starts to build meaningful relationships." 
Peer Models helps special education students because they are being reassured and helped by someone they see as a friend, not just a teacher.
"The Peer Models are helping out in adapted PE, reading connections, math [and] life skills. When we are able to get our job sites back, they'll help out in the café, [and the] Peer Models will help out with them there. They are helping out in the assisted learning classroom, [and] are doing things like motivating them while working with them," Cozad said. "In reading they run a reading group, if they are math, they are working one on one with a student on whatever lesson plan the math teachers give them that day. The peer models are there more for interaction than actually teaching, because that's the most important part.  Just hanging out without students too, when they earn free time, they'll play some games like UNO, go to the gym, just a wide variety of things." 
 To become a peer model, email Cozad or stop by room 223. 
"It's going really well," Cozad said. "It's a lot of extra communication. The Peer Models have been fantastic, and it's really helping our students."
About the Writer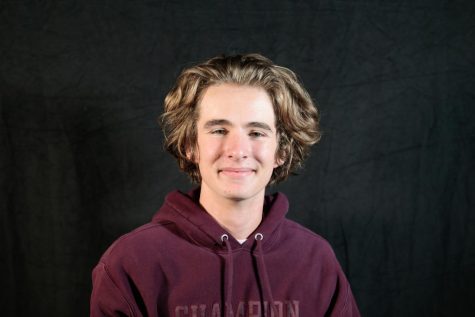 Weston Siebler, Wired Staff Writer
Hi, my name is Weston Siebler! I am a staff writer for Westside Wired this year. I am currently a sophomore and this is my second year on Wired. A fun...