Preview: Get To Know The Candidates Running For Westside School Board
During the 2020 election season, there are two available seats on the Westside School Board. On May 12, community members are encouraged to head to their local polling location and vote for two candidates. There are currently four people running for school board, including Dana Blakely, Beth Morissette, John Brian and Edgar Hicks. Hicks was not available for an interview. Here are the candidates' views on some issues. 
Dana Blakely
Why: "I'm running for re-election for school board because I would like to continue doing the good work that I was doing during my first term. We're in the middle of some pretty big innovations and a new superintendent, and I'd like to be there to support those things."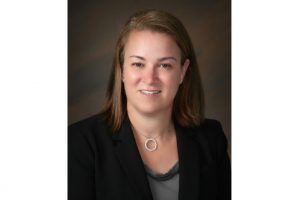 Goals: "[My goals are] to continue assessing and working on the facilities master plan that started in 2014, which involved the safety and security upgrades at all the elementary schools. [These include] rebuilding Swanson, Oakdale, Sunset and currently doing major renovation on Prairie Lane. We have some other buildings to work out, including the high school and other elementary schools, and I'd like to continue doing that. I also would like to continue to work on behalf of our staff, our teachers especially, [to] make sure that we can be competitive in their compensation and supportive of the work they're doing in the classroom. I would like to continue to support innovation in the classroom."
Qualifications: "My qualifications are almost six years of experience already doing this work, in addition to almost an entire lifetime spent working for or advocating on behalf of public schools. Additionally, I think it's significant that I went to Westside, graduated from there, moved back to Westside and have lifelong ties to the community."
Beth Morrissette  
Why: "This is my community. I graduated from Westside, and my dad did. A big part of my education at Westside was giving back to your community, so this is one way that I choose to do it. I'm re-running for school board [for] the same [reason], but now I feel that in the six years I was on the board, I gave a lot to the board. I feel like I have skills and expertise and the ability to ask questions and advocate for different populations, and I think it's helped the board and the community and the district get better. I'm excited to continue to be a part of that now with the new superintendent."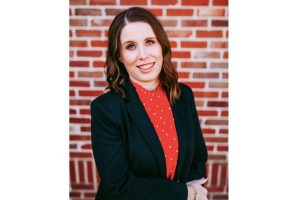 Goals: "I really have four areas that I want to make sure I keep my eye on as a school board member. One is student achievement. That's why we're here, so that we have the best kids coming out of Westside. Getting kids to be at the highest level they can be at, that's number one. Number two would be mental and behavioral health. I think we have a changing world, and my background is heavily in mental health and substance abuse, as well as working in nonprofits. I think that's
something I want to continue, help give voice to and find solutions for. Third is fiscal responsibility. I think you have to have that as a strong school board member, having that eye on the ball and being mindful. That is humbling, having a school district where the community does a levy override and supports the additional costs that Westside has in order to have the best quality teachers, and the best elementary science classrooms and have modular scheduling. Fourth is teacher retention. Like other school districts, we have quality teachers leave our district each year. Therefore, we need to improve our ability to retain teachers."
Qualifications: "I'm an independent thinker that loves to build consensus. Consensus doesn't mean someone's right and someone's wrong. Consensus is [when] you can get behind it and live with it and support it. You have a lot of conversations to get to a point where everyone feels good on how we're moving forward. I love asking questions that help people think, and sometimes they think about things differently, and not let a traditional barrier be a barrier. I want to listen. I think that I work really hard on improving my own listening skills, and [I] really hear what a person is saying and not just acknowledge that they're saying something. My professional work is a huge asset to the Board of Education. Humbly, I say that. I have been an executive director of a nonprofit, and then I currently work with nonprofits and government entities. [I also help] businesses improve and get better, and I feel that I can bring that to the board as well."
John Brian
Why: "Westside is very, very dear to me. I've spent 20 years here, so I kind of thought about it, and some other people talked to me about it. I thought, 'The one perspective I can give them is [that of] a former employee.' It's kind of a unique perspective that I don't think they've had before. So, I thought, 'Why not?'"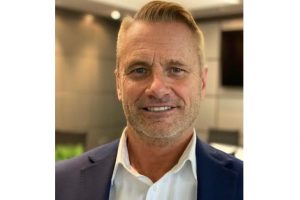 Goals: "Number one is teacher retention. We're losing so many teachers, especially at the high school. My second one would be taking the alternative school and actually making it [its own] viable alternative school. I don't know if any board member knows that at the alternative school, PE is taught online, on a computer."
Qualifications: "My qualifications are being a resident of the district and having taught here for 20 years. I've seen every aspect of Westside. I've seen from where we were the top scoring school in the state [for] ACT [and] SAT scores. I've seen things that make things a little hard. I've just been through the whole lot. I've got a different perspective on it."
About the Contributor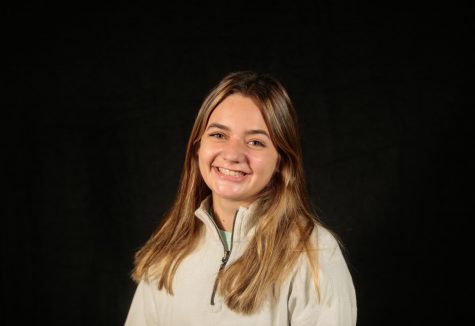 Ava Van Gelder, Wired Co-Editor in Chief
Hi, my name is Ava Van Gelder! I am a co-editor in chief for Westside Wired this year. I am currently a senior and this is my fourth year on Wired. A fun...