Westside Community Schools Increases District Closure to Four Weeks Due to Spread of COVID-19
Westside Community Schools Superintendent Mike Lucas recently sent an email to Westside staff and families announcing that the district and its facilities would remain closed through Sunday, April 12, as opposed to the prior announcement of being closed from Saturday, March 14, to Friday, March 20. Lucas stated that this decision was made with guidance from state-level officials regarding the health and safety of students and staff during the COVID-19 pandemic.
"Based on guidance we received from state-level officials today, Westside Community Schools will remain CLOSED through Sunday, April 12th," Lucas stated.
Just as the previous statement outlined, this four week long closure will not include various athletic or club practices, on-campus events or gatherings, facility rentals as well as other events. Lucas stated that it is highly encouraged that Westside students and staff remain home during these four weeks.
"Just like this week, a closure means no practices, on-campus gatherings, events, facility rentals, etc.," Lucas stated. "We highly encourage our students and staff members to stay home. All certified staff will be working from home, being responsive to emails, phone calls and school issues during regular school day hours." 
The email also provided details stating that Extended Campus Learning will now continue for the several weeks of closure, and that Westside families will soon receive more information regarding it.
"We will be sharing more information from our Teaching and Learning team with guidance for our students, parents and families, as our Extended Campus Learning will now span several weeks."
As stated in the email, academic assignments for the week of Monday, March 23 to Sunday, March 29 will be sent to students and parents on Tuesday, March 24. Academic assignments for the week of Monday, March 30 through Friday, April 3, will be sent home on Tuesday, March 31. Following these two weeks of closure, Westside Community Schools's spring break for students will be from Monday, April 6, to Friday, April 10, as scheduled.
"We will observe SPRING BREAK the week of April 6th-10th as scheduled," Lucas stated. "There will be NO academic assignments that week."
Westside Nutrition Services handed out more than 12,000 meals to families in need during the district wide closure throughout the day on Monday, March 16, as stated by Westside Community Schools in a recent tweet. Lucas stated that further information regarding the location and time of meal availability for Westside students and families will also soon be available.
"We are adjusting some of our free food dispersal plans based on how things went today," Lucas stated. "Within the next few days, we will communicate when and where food will be available for our students and families for the weeks of March 23rd-29th, March 30th- April 3rd, and April 6th-10th."
Lucas stated that there have been many families requesting information as to how they can donate to others and help families in need during this time. Lucas provided instructions as to where this information can be accessed and how donations can be made.
"We are receiving many requests from families asking how they can help others," Lucas stated. "If you would like to offer support, please CLICK HERE to make a cash donation to the Westside Foundation. Click the first box: Foundation, Projects, Campaigns and Other (select one). Note under 'additional details' that your donation is to support families during the district closure."
Westside's Early Childcare programs also face the same closure rules as Westside Community Schools, meaning that these facilities will not be open until Monday, April 13.
"Westside Foundation Club 66 and Early Childhood Centers, as well as Underwood Hills, fall under the same closure rules as Westside Community Schools," Lucas stated. "This means NO childcare, Club 66, or programming at our Early Childhood Centers or Underwood Hills through April 12th."
Lucas stated that the district is working to still host many events that will take place in the months of April and May, and will continue to communicate with Westside community members in the coming weeks.
"We are working to postpone and re-schedule as many events as we can in the hopes that local health officials will give us the 'all clear' for a return to school in some fashion in April or May," Lucas stated. "We are not yet sure what this will look like, but will continue to communicate with you as we move forward."
Lucas also stated that throughout the closure of all Westside Community Schools facilities, staff and students are encouraged to stay home during this time. 
"All Westside Community Schools buildings and campuses will be closed, as everyone is urged to stay home," Lucas stated.
Your donation will support the student journalists of Omaha Westside High School. Your contribution will allow us to purchase equipment and cover our annual website hosting costs.
About the Contributor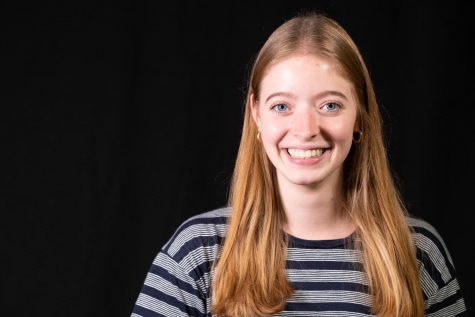 Claire Benson, Wired Co-Editor-In-Chief
Hi my name is Claire Benson! I am the Co-Editor-in-Chief for Westside Wired this year. I am currently a senior and this is my third year on Wired. If you...