Movie Review: Five Feet Apart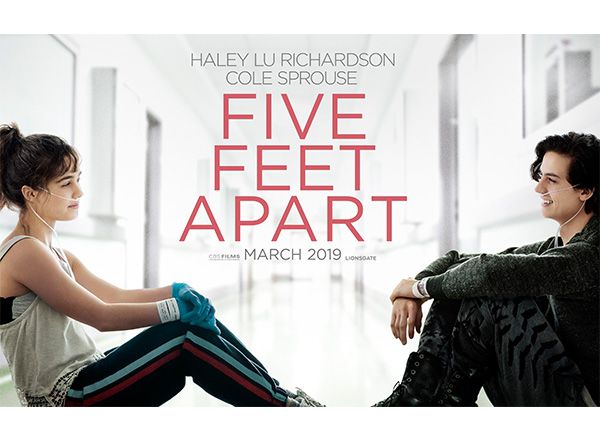 Technology has proven itself to get in the way from time to time. Whether doing homework and getting a text or spending open mods watching YouTube, technology always has a way of making itself known. But for people with cystic fibrosis, particularly the ones portrayed in Lionsgate's newest film Five Feet Apart, technology is what keeps them in touch with the world.
The film tells the story of two teenagers and their friend that suffer from Cystic Fibrosis, a chronic genetic disease that clogs the lungs and digestive system with mucus. The patients are forced to stay in a hospital for extended periods of time, while wearing oxygen tubes in order to breathe. On the surface, it looks to be a love story along the same lines of John Green's The Fault in Our Stars, but the added element that patients with Cystic Fibrosis can not touch each other adds another layer of complexity to the story.
Stella Grant (Haley Lu Richardson) is a no-nonsense cystic fibrosis patient at Saint Grace Regional Hospital who also suffers with obsessive compulsive disorder. When she meets Will (Cole Sprouse), a rebellious kid who seemingly doesn't have a care in the world, she takes it upon herself to keep him on top of his treatments.
For people that do not have or are not closely impacted by a disease, it is hard to encapsulate the emotions that it brings. However, the way in which Richardson and Sprouse bring Cystic Fibrosis to life leads the viewer to wish nothing but the best for both characters. This factor is what takes the movie from a good romantic comedy to a great film about so much more than love.
While the movie itself may not have a set villain, there are nurses and doctors who strongly advise against the two seeing each other. Nurse Barb (Kimberly Hebert Gregory), like the audience, wants only the best for her patients. Gregory brings the health care perspective of the disease into light in a way that helps the viewer feel for the patients even more. Although she is trying her best to keep the newfound lovers apart, it's easy to love Nurse Barb as a character because of the performance from Gregory.
Five Feet Apart is a movie that brings awareness to a disease that otherwise floats by in society. It is an important story of love, disease and helping one another out. The film is in theaters now, and, if you plan on going to see it, don't forget to bring some tissues: you'll need them.
Your donation will support the student journalists of Omaha Westside High School. Your contribution will allow us to purchase equipment and cover our annual website hosting costs.
About the Contributor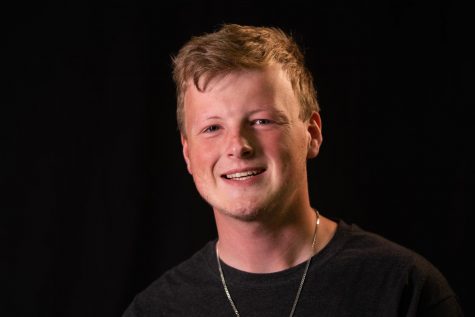 Jonathan Snover, Sports Journalism Co-Editor-In-Chief
Hi my name is Jonathan Snover! I am the Co-Editor-In-Chief for Sports Journalism this year. I am currently a senior and this is my fourth year in journalism....