Westside Basketball Teams to Take on Lincoln High on Friday
Hang on for a minute...we're trying to find some more stories you might like.
The Westside men's basketball team looks to finish off their regular season friday night . against Lincoln High and saturday against Lincoln Southwest. Westside is coming off an impressive 10 game win streak and could finish this season off very hot on a 12 game win streak riding into Districts.
"Against Omaha North we did really good offensively in the second half. I think we scored 49 or 50 [points] in the second half," Simons said. "So we shot it well, we were good on offense, we scored in transition. Defensively, we were ok. We were better at times in the 4th quarter than the 3rd quarter."
Simons also said that Lincoln High is a lot like Omaha North, who they beat on Tuesday night, so they will be well prepared for the matchup.
"Lincoln High is very athletic, very quick and they are very similar to North, and a lot of things they try to do they are maybe a little more talented so a lot of things we tried to do to North will carry over to Friday night," Simons said.
Coach Simons said he has a positive outlook finishing the regular season and going into districts. He said they want to keep working hard and getting better on a day to day basis to get to be the best team they can be.
"We have to do a good job defensively by stopping them in transition and keeping the ball out of the paint. We have to rebound well. And, offensively, we have to do a good job of handling their man pressure, and getting the game at a pace we are comfortable with," Simons said.
Junior guard Jadin Booth is 25 points away from becoming the second Westside player to hit the 1,000 career points mark this season.
The boys and girls basketball teams will travel to Lincoln High on Friday night beginning with the girls at 5:30 p.m.

About the Writer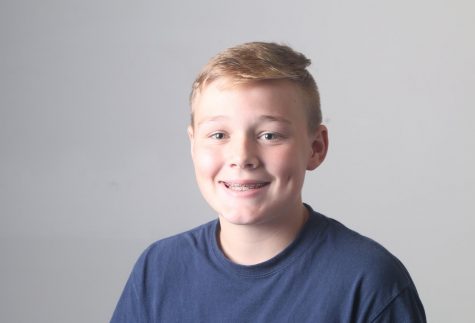 Connor Stephens, Sports Journalism Staff Writer
Hi my name is Connor Stephens I am a staff writer for Sports Journalism this year. I am now a freshman and this is my first year of Journalism. If you...