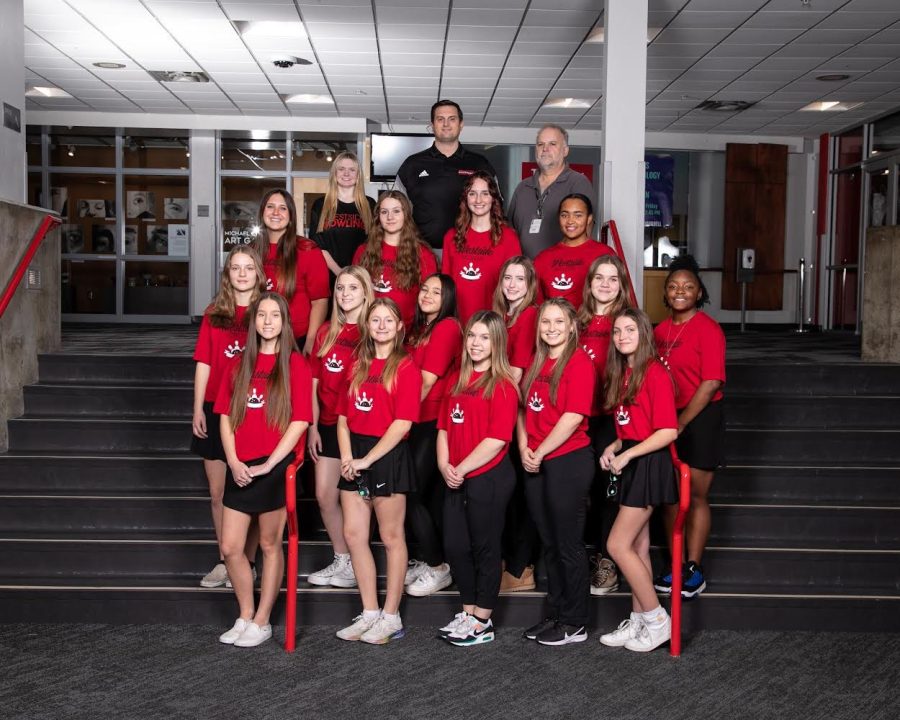 Freshman bowler makes impact on varsity team
January 10, 2023
Freshman varsity bowler Manuela Kate has been using her knowledge and strength in softball to be successful in the bowling alley. Kate was on the junior varsity softball team and then swung up to varsity at the end of the season. The softball pitcher decided to take a step out of her comfort zone and experience something new. 
"It's nice to take a break from a sport I've done for a while," Kate said. "It is a big change but it is good to think I have nothing to lose."
There are many things that bring Kate joy, which made her lean toward this sport. After helping students in unified bowling, she decided to try it for the first time this year.
"My favorite thing about bowling is doing it with my friends and also the food. Many alleys have good chicken strips," Kate said.
Kate personally thinks her top performance was at the Millard North tournament. The Westside freshman rolled a score of 180.
 "I think it was my best tournament because it was a new experience and my very first tournament and varsity match," Kate said. "I'm proud of all I've accomplished in my first year in both sports and have much more to accomplish for the years to come."
Many people look at bowling as a recreational activity. Bowling has become a major sport that involves a lot of skill to be successful.
"When most people think of bowling they think of going to a place for a birthday party and renting a pair of shoes and picking up a heavy ball to try to knock down all of the pins in a couple of tries," Kate said. 
The Westside girls varsity bowling team recently took on Lincoln Pius X and beat them in a record fashion with a team score of 809, which is the highest in team history. Kate and her teammates hope to capture the A-2 District championship at Maplewood Lanes on Monday, Jan. 30.