Westside Boys Basketball Falls in First Round of State Tournament
The Westside varsity boys' basketball team finished the 2021-2022 season with a record of 24-3, after losing to Creighton Prep in the first round of the NSAA Class A State Tournament. The Omaha World-Herald ranked the Warriors at No. 3 in their final top ten.
The Warriors managed to punch their ticket, in blow-out style, in the A-3 District Tournament final. Westside beat Lincoln East 90-61 in their final home game of the season. That night, the Warriors were officially seeded to meet longtime rival Creighton Prep in the first round of the state tournament.
The Junior Jays traveled to Westside in January and the Warriors dominated the court in front of a massive crowd, taking the win 82-43. Even with that win, Westside knew they'd have to be well prepared to face Creighton Prep once again.
"Sometimes as a team we would talk about how we beat them last time, but we also knew that we had to come in and be locked in," senior Chandler Meeks said.
The rivals met at Pinnacle Bank Arena on Tuesday, March 8. Although they had a good start, the Warriors struggled to overcome Prep's defense and find the hoop from within the arc.
"We just couldn't hit shots. Energy was okay at times but sometimes it wasn't as high as it has been throughout the season," Meeks said. "They're 3-2 zone got to us; we were prepared but we weren't as prepared as we needed to be."
Working under pressure, Westside totaled 22 fouls for the night.
"We had a hard time keeping them off the foul line," head coach Jim Simons said. "They shot 33 free throws to our ten and that's the biggest disparity we had all year. We fouled too much under pressure and couldn't keep them off the line."
The Warriors were up 27-20 at half, but couldn't maintain the momentum into the third quarter. The Junior Jays held Westside to only 6 points while PJ Newbill made seven of Prep's 14 points in the quarter. 
"We were not able to contain the ball," Simons said. "It's been something we've been good at all year, but we had a really difficult time guarding the ball tonight and PJ Newbill took advantage of it."
Westside managed to tie the game late in the fourth quarter, but couldn't take a lead. The Junior Jays won the game, 53-48, ending the Warriors' season. With a record of 24-3, the 2021-2022 team tied the school's record for wins in a season that was set in 1980.
"We didn't shoot well," Simons said. "I don't think it was complacency; our kids prepared very hard all week. They knew Prep was much better than the team that we saw back in January. We shot 10 of 18 from the three-point line the first time we played them. Somebody said we were 9 of 38 (from the three-point line) tonight. Obviously we didn't attack the zone as well as we had hoped. I wouldn't say it was complacency. They were ready to play, they tried hard, if anything they tried a little bit too hard."
The loss brought an end to the season, and an end to the careers of six Westside seniors. Chandler Meeks and Reggie Thomas are ending their careers at Westside with more wins than any other players in school history. The senior duo combined for 79 wins over the past four seasons.
"I wouldn't want any other coach but coach Simons," Meeks said. "He's guided me through these last four years, he taught me to be a leader, and he gave me every piece of advice that I needed to know, whether it was about life or basketball. That's the main thing that I'm going to take away, but also with this group, this year is probably the most fun I've had with basketball in my whole life. I love these guys, and this year was special."
This year's senior class brought a competitiveness and drive to Westside basketball that will be crucial in the seasons to come. The Warriors became the first Westside team to win the Metro Holiday Basketball Tournament title since 2003. The senior class of 2022 has helped to solidify a foundation for the team and have set a standard for future team leaders.
"It's hard to even put it into words," Simons said. "My favorite memory of this team will be the last three minutes. We were down by 13 and we had a great look from a great player that tied the game. The heart and competitiveness that that showed, to get ourselves back in where we were a shot away, to me is symbolic of this year's group of seniors and what they've brought to our team and our program."
Westside Basketball will return to the court in December 2022. The future looks bright for the Warriors with returning leading scorer Tate Odvody and soon-to-be juniors CJ Mitchell, Kevin Stubblefield and Caleb Benning.
Your donation will support the student journalists of Omaha Westside High School. Your contribution will allow us to purchase equipment and cover our annual website hosting costs.
About the Contributors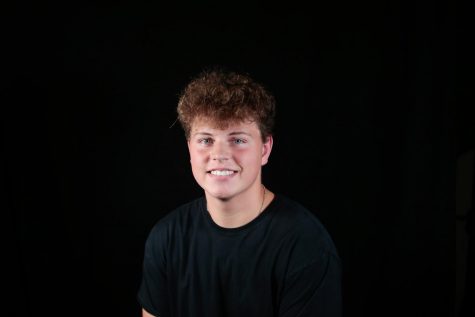 Carter Jankovich, Sports J Writer
Hi, my name is Carter Jankovich! I'm a writer for Sports Journalism this year. I'm a senior and this is my second year in Sports Journalism. If you have...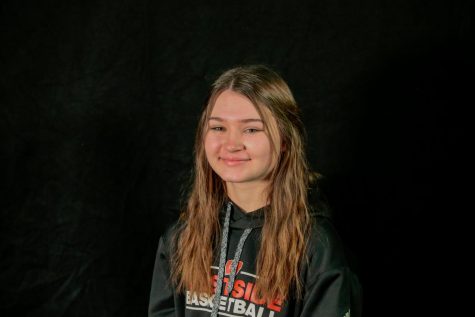 Zoe Gillespie, Sports Photographer
Hi, my name is Zoe Gillespie! I'm a sports photographer for Sports Journalism this year. I'm a junior and this is my third year in Sports Journalism. If...