Westside Swimming Continues to Impress in Back Half of Season
The Westside boys and girls swim teams are off to a strong start in 2022. After returning from winter break, the Warriors have gone 3-0 in their dual meets against Omaha Central, Gretna and Papio.
Westside has completed those wins in dominant fashion, winning all three with a margin over 60 team points in their events. The Warriors are energized and ready to continue improving on their success.
Westside assistant coach Richard Rider is proud of the team's progression throughout the season.
 "From the beginning of the season to now, we've definitely gotten a lot better on both sides, girls and guys," Rider said. "The guys aren't that deep but the swimmers who we've needed to progress have started to progress. As we enter our championship season, we're in a really good spot to be very competitive in both the metro and state meet." 
Although Rider expressed his satisfaction with the team, he still believes they have much more to improve on before their next meets. 
"Things we need to improve on are just big swim meets. Getting up and going, making sure everybody's rested and prepared," Rider said. "The biggest thing we're working on right now is our championship season. For that we have a big meet coming up, the Warrior invite, and then metros, and after that, state. So, we don't have much of the season left."
Rider gave some insight on how larger meets would affect a swimmer, and what the team does to combat the downsides.
 "Bigger swim meets are kind of a different beast. Kids tend to get more wide eyed because some competition can be a little better," Rider said. "We just need to take sure we're focusing on the little things and if we do those right, then the big things will be really good. Having some major meets ahead of them." 
Senior Colin Davis is one of many Westside swimmers having an exceptional season. Although normally specifying in the 100-yard freestyle and 100-yard backstroke, Davis dominated in the 200-yard freestyle and 500-yard freestyle in his recent meets, making himself a state championship contender in multiple events. Davis expressed his opinion on his hard work paying off in their recent meets.
 "I just really try to focus on the little things in practice," Davis said. "Every practice matters, even when you are beat up and it is in those times that focus means everything. It is a combination of endurance, mental toughness and trying not to tense up when your body feels like it is turning off. Nothing is more frustrating than telling your body to do one thing and it doesn't respond."
Davis also indicated the daily work and grind that both him and his teammates go through in order to come out their best at the end of the season.
"The difference between high school season and club is that during high school there isn't a lot of rest." Davis said. "State cuts come early in the season at this point and then it is just grinding the remainder and swimming tired and beaten down, which is so important. Metros and state is when you really see the payoff. I trust my coaches and the training hasn't let me down yet." 
Aside from Davis and the other four senior leaders, many underclassmen have been making an impact on the team. Last year Davis swam for a swim club, so he was not able to get to know many of them last season. Davis felt the experience of working with the underclassmen has been enjoyable.
"They have really been fun to lead and kind of encompass," Davis said. "The funniest and most enthusiastic traits of a lot of great guys I had the chance to swim with over the past few years. It makes me wish I had more time with them. They have a really great journey ahead of them." 
The Warriors will return to competition on Jan. 28 and 29, when Westside hosts the Warrior Invitational.
About the Contributors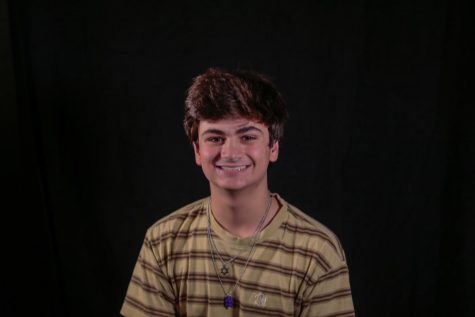 Ben Kaufman, Sports J Writer
Hi, my name is Ben Kaufman! I'm a writer for Sports Journalism this year. I'm a sophomore and this is my first year in Sports Journalism. If you have any...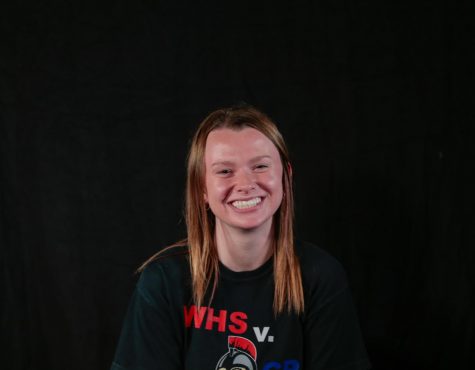 Mary Nilius, Sports J Photographer
Hi, my name is Mary Nilius! I'm a photographer for Sports Journalism this year. I'm a senior and this is my third year in Sports Journalism. If you have...