Season Preview: Westside Boys Tennis Team With Goals Set High for 2021
The 2020 Westside boys varsity tennis season featured many ups, and a couple downs. Although the loss of now-senior Josh Rosenblatt due to an ACL injury was a huge blow to the squad, emerging freshman A.J. Shefsky delivered a season none-like any other, taking home the the #2 singles state title. With a healthy and improving team, the pieces seem to be falling in place for the 2021 Warriors to win it all.
Shefsky, now a sophomore and currently ranked second among #2 singles players, has a lot of optimism for the season. 
"I think we have a well-rounded team, and we all have the same goal, which is to go get that state title," Shefsky said. 
Shefsky knows what it's like to work hard, and maintain steady progress throughout the year. Since he won the state title, Shefsky has made sure he was never satisfied. He's worked on his craft almost daily in the off-season, a testament to his hard work and dedication. 
"We know what we have to do," Shefsky said. "As long as we work hard and take it one day at a time, we'll be in a good position for success."
After an impressive third place finish in last year's state tournament, the Warriors return many familiar names and upper-classmen from last year's team. One such senior is team-captain Clark Rue, who looks to lead this team through the season. Rue has shown his talents and precision consistently through his high school career, placing fourth in #1 singles last season. He has hopes to top off his fourth year with a state championship. 
"Our main focus is to stay level-headed as a team, and do whatever is needed to win," Rue said on preparing for the season.
Along with Rue and Shefsky, the Warriors have a lot of depth throughout their roster. Returning junior Alex Kugler, and seniors Rosenblatt, Thomas Pate, and Zev Gordman who all look to play large roles on the team.
"Our experience will show," says new varsity head coach Bart Jeseritz. "We are returning eight varsity players, definitely one of the most talented teams in the state."
Coach Jeseritz knows all about the immense talent that he's inheriting, and is ready to win. A Westside business and personal finance teacher, Jeseritz played varsity tennis throughout high school. He has plenty of experience and wisdom to help with the team. 
"We're really excited for it. Jeseritz said. "I know the team has really high goals set for themselves and where they want to finish this season." 
With the addition of Josh Rosenblatt, a state qualifier back when he was a sophomore, coach Jeseritz feels that he's another valuable piece to use. With an already top three team in the state in 2020, the additions of Rosenblatt and junior transfer JT Evans look to be key additions for Jeseritz and this team.
"Josh is a guy who finished first in metro and third in state at #2 singles as a sophomore. To have him back healthy is an unbelievable thing for the team given his experience," Jeseritz said. "To have [JT Evans] available as a junior is a big advantage for this team as well."
From drills, to scrimmages, to bonding, Jeseritz is making it his priority to set his team up for success.
"We've been doing lots of drills to practice individual skill sets, and fortunately the team
being as good as it is, they're facing top talent every single day in practice." 
The 2021 Warriors look to make big strides this season and once again vey for a state championship. The Warriors start their season off in a duel against Lincoln East on Thursday, Aug. 26 at 4 p.m.
About the Contributors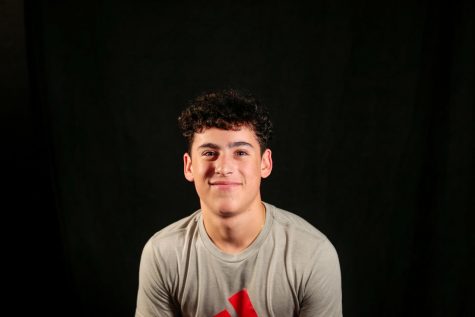 Noah Atlas, Sports J Writer

Hi, my name is Noah Atlas! I'm a writer for Sports Journalism this year. I'm a sophomore and this is my first year in Sports Journalism. If you have...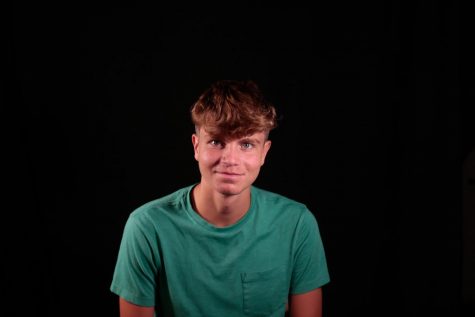 Joe Scioli, Sports J Writer
Hi, my name is Joe Scioli! I'm a writer for Sports Journalism this year. I'm a freshman and this is my first year in Sports Journalism. If you have any...