Westside's Baseball Season Ends After Loss in District Semifinal
Omaha Westside varsity baseball closed out their season on May 8 with a tough 5-0 loss in the A-2 District Tournament against Pius X. Westside will finish out their season with an 18-14 record. Despite the early exit, head coach Otis Seals is not disappointed in his team as he said their schedule was the hardest in the state and his team worked well with that. 
"I thought that there was certainly more that we could've done but I thought for some different adversity that the kids faced, a few different injuries, and our schedule being one of the hardest in the state the kids really did a good job of battling all year.," Seals said. "They had a great spring."
Throughout the season the team has overcome multiple battles. From injuries to a difficult schedule plus a roller coaster of slumps and streaks, going forward into the summer, senior Kutty George is confident in the team's ability to truly put it all together.
"I think we didn't need to change anything," Geroge said. "We hit the ball really hard and it was just going straight at people today. Just an unlucky day." 
George was not the only one who felt as if the team's luck failed as throughout the ball game multiple hard hits from Thorell, Stover, and Wimmer arguably seemed to could've dropped without the wind. Coach Seals felt these small things could've flipped the game.
"I think it was a number of things. I think we have been getting big hits when we needed them all year but today's a day where we didn't get one when we needed it," Seals said. "It was just one of those things that you can't control the weather that you're playing in. If our hitting goal as a team is to hit it hard we did that during this game."
With eight runners left on base in the game, including five of which left in scoring position, the Warriors' lack of ability to capitalize on big opportunities added to the unluckiness of hard hits. With Lincoln Pius X's pitcher Jase Woita going the full game, junior Dalton Bargo felt that Woita did well to get out of jams.
"We just couldn't get a lot of things to fall. He was making good pitches and hitting big spots. We just couldn't capitalize," Bargo said. "Honestly we've kinda underperformed for our talent but I feel like overall we played really well. But I feel like we've done a lot better this spring."
Throughout the first six innings of the game, pitcher Kadyn Van Hill had a one-hitter going, allowing just one run after a single turned into a triple after an error in right field. After a rough seventh allowing five singles and four earned runs, the chance for a late-inning comeback was squandered. Junior Dalton Bargo expressed that the team needs to work on having the pitchers back as legion ball comes into play. 
"We just need to work on making the plays four our pitchers and backing up our pitchers when they are dealing," Bargo said. "If we want to be successful we just have to come together as a team."
Even though the spring season is ending the Warriors will have plenty of showings in the summer to grow. As summer legion is approaching the Warriors coaching staff is looking forward to having more players get more opportunities on the field. 
"I just want to see them continue to grow, we had some young guys contributing this spring and looking forward to getting some young guys more opportunities in the summer," Seals said. "Just wanting the team to continue to grow and learn how to play the right way." 
Continue keeping tabs on the Omaha Westside varsity baseball team as they continue their season into the summer as they start up legion ball. The Warriors hope to continue their pitching performances and find success on the diamond.
Your donation will support the student journalists of Omaha Westside High School. Your contribution will allow us to purchase equipment and cover our annual website hosting costs.
About the Contributor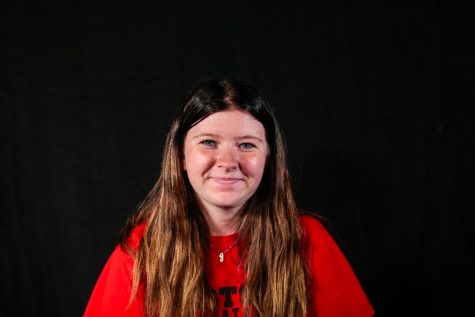 Grace Vandercoy, Sports J Editor
Hi, my name is Grace Vandercoy! I'm an editor for Sports Journalism this year. I'm a senior and this is my third year in Sports Journalism, second as editor....