Vaccine Eligibility Expanded to Include 12 Years and Up
On May 13, the Douglas County Health Department (DCHD) announced that anyone 12 years or older is eligible to receive a COVID-19 vaccination. Only the Pfizer-BioNTech vaccine can be used, and a parental consent form must be signed. This follows Wednesday's CDC approval of the vaccine for this age group. 
A vaccine clinic will be held on Fri., May 14, at the health department's offices. According to a statement from DCHD, all three vaccines will be available (for those 18+) and Pfizer-BioNTech is available for those 12 to 18 years of age. 
"To reach more people with convenient vaccination times, DCHD has planned a walk-in clinic on Fri., May 14, at the department's 1111 South 41st Street offices," the statement said. "Hours for Friday's clinic are 9 a.m. to 3 p.m. with all three approved vaccines being offered." 
However, students can also walk into any clinic offering the Pfizer-BioNTech vaccine. This includes the 35th St. (Stockyards) location and many others which can be found here. Anyone 12 to 18 years of age needs parental approval (a signed form at the location) to receive the vaccine. 
According to DCHD spokesperson Phil Rooney, everyone eligible should receive the vaccine as quickly as possible. Rooney noted that students are a risk to spread the virus even if they are not concerned about whether it affects them.
"Young people should get the vaccine because, while, generally, we have not seen as many severe cases in that group, it can happen," Rooney said. "They can also be asymptomatic carriers who can spread it. We also know there can be long-term damage to the body from relatively mild cases." 
Westside High School principal Jay Opperman recommends that students receive the vaccine.
"I'm a guy who got the vaccine. My opinion is that the more people we have vaccinated, the more we will be able to function in a normal school environment. [But] I can't make medical decisions for students and families. That's a family decision," Opperman said. 
Opperman said he doesn't expect that vaccination will be required to attend school in the 2021-2022 school year, nor does he expect any different treatment between vaccinated and unvaccinated students. 
"I couldn't envision that we would treat vaccinated versus unvaccinated students differently. [On requiring a vaccine to return], I can't say for sure, that would be a board and district level decision, [but] my opinion is that I would not envision us [requiring it]," Opperman said. 
Sophomore Jackson Ingvoldstad said that he got the Pfizer vaccine, and explained the clinic process for parental approval. 
"My mom came with me to the vaccination clinic," Ingvoldstad said. "The place that I went to was pretty well organized, so my appointment was scheduled online and then we showed up to the place. They asked me a couple of basic questions, like if I had [COVID-19]."
Ingvoldstad also said that he had mild side effects, but nothing serious. 
"I had very basic side effects. For [both doses] I had a sore arm, and the second [dose] I had chills for like an hour." Ingvoldstad said. 
So far, it appears the vaccine has been successful in containing COVID-19 at Westside. It has now been more than two months since the last Westside High School staff member tested positive for COVID-19. Staff were beginning vaccination at about the same time. 
Your donation will support the student journalists of Omaha Westside High School. Your contribution will allow us to purchase equipment and cover our annual website hosting costs.
About the Contributor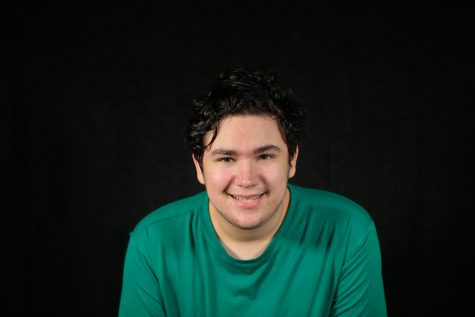 Dan Magruder, Wired Staff Writer
Hi, my name is Dan Magruder! I am a staff writer for Westside Wired this year. I am currently a junior and this is my third year on Wired. A fun fact about...