Sophomore Swimmer Nate Germonprez Qualifies for Olympic Swim Trials
Sophomore swimmer Nate Germonprez reached a milestone as he qualified for the United States Olympic Swim Trials. After a 56.15 time in the 100-meter backstroke, the four-time state medalist Germonprez qualified in the event while coming close to qualifying in the 50-meter free and the 200-meter IM. Nate's mother Liz Germonprez expressed her happiness towards her son's newest accomplishment. 
"I felt very anxious. I watched his swim, but I couldn't make myself look at the clock when he finished," she said. "I watched his coach at the end of his lane start cheering, and I knew he did it."
Since the age of seven, when his parents got him onto a team, Nate's parents noted his continued child-like love for the sport.
"I remember Nate being on the blocks right before a race at UNO," his mother said. "The starter said, 'Take your mark' and Nate looked up into the stands and waved at me instead. So sweet."
Combined with school, Nate has bought into the learning process in the pool. With continued practice and recent big-name meet wins, Nate has had the opportunity to work with top-of-the-line coaches in his journey.
 "Because of online learning, I had the opportunity to train with very talented swimmers and phenomenal coaches that have now helped three people qualify for trials and I couldn't pass up the opportunity," Nate said. 
In his Region VIII race, Nate said he worked to clear his mind during the race and focused on the task ahead. Although on the doorstep of going to one of the largest events before the Olympics, Nate worked comfortably.
 "Not much was really going through my head while I was swimming," Germonprez said. "I've prepared for this race months in advance and my body already knows what it has to do without having to think."
With determination and lots of practice, Nate held his spot and reached his goal to qualify. Continued practices at the Olympic level can seem daunting to most but for Nate, it's just been a part of his goal. Headed one step closer to the Olympics, his mentality looks to stay the same.
"I'm going to do what I've always done and work my butt off," he said. "I'm swimming eight times a week and lifting three and making sure that I bring my A-game to each one.  I'm always willing to travel across the country to get to meets and I spend many hours a day training and watching my technique.
Nate will continue his training and his dedication towards the sport as he goes forward in the trials. In his recent meets this past year, Nate has continually looked to lower his time, no matter how much.
"Every meet you swim you basically have a chance to qualify. To qualify all you need to do is need to go a specific time which will make you eligible to swim at trials," he said. 
Germonprez is going into the trails with an open mind. With it being his first time competing plus a new two-wave system for this year's trials, Nate hopes to combine his strengths with his adaptability to get himself in the best position possible.
"Next step is to focus my training on the specific races that I've qualified in and see how far I can get in trials," he said. 
The United States Olympic Trials will start June 4 with the first wave of swimmers followed by the Wave II on June 13. With the events at the CHI Health Center, Nate will have the chance to swim amongst his peers and biggest supporters. Nate, if he finds himself on the team, would be the second swimmer all-time from Nebraska to make the Olympic team.
Your donation will support the student journalists of Omaha Westside High School. Your contribution will allow us to purchase equipment and cover our annual website hosting costs.
About the Contributor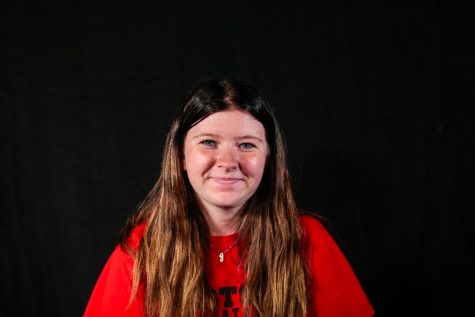 Grace Vandercoy, Sports J Editor
Hi, my name is Grace Vandercoy! I'm an editor for Sports Journalism this year. I'm a senior and this is my third year in Sports Journalism, second as editor....