Westside Swimming Competes at State Tournament
This past weekend, the Westside boys and girls swimming qualifiers competed at the state tournament. The swimmers traveled to Lincoln to compete in a state meet like no other. Adding onto the already packed Devaney Center Noratorium, COVID-19 restrictions from the NSAA forced a fan no-attendance policy at the state swimming prelims and finals. Despite the limited backing, the girl's team continued their success from the metro tournament into state. The girls were led by multiple high placing relays and impressive individual outings from senior Illinois commit Logan Kuehne and freshman Olivia Elbert. At the end of the morning meet, the girls finished fifth. Kuehne, who finished fourth in both the 50 Free and 100 Free, finished off her Westside career on Saturday. Kuehne felt that was very different than years past.
"This year, the state meet didn't feel like state at all. There is usually much more energy and noise in the pool area. I was disappointed in my individual results from state," Kuehne said. " I was very proud of my teammates for swimming well and for getting the school record. It was also exciting to watch the underclassmen have great swims at their first state meet. It's crazy to think about how fast the past four years went and I'm sad to have it end, but I'm excited to continue this sport in college."
The big story of the day for the girls was the 200 medley relay. The combination of Logan Kheune, Ally DeSordi, Olivia Elbert, and Cece Gerad broke Westside's school record with a time of 1:48.64. As just a freshman, Elbert showed her strong confidence in the relay.
"We went down to state knowing we were really close to breaking the record and it was our goal to do it," Elbert said. "So when we did that it was a great sense of accomplishment knowing our hard work had paid off. I'm so happy to be a part of that relay and make Westside history."
With losing their top senior in Kuehne next season. Elbert feels that she and the team will need improvement in order to make up for the impact that Kuehne had this season 
"Personally for me I know there is always room for improvement and my teammates know that as well," Elbert said. "With hard work and dedication, I feel that we can do anything we set our minds to. We are going to continue to keep working hard and supporting each other and potentially break some more records."
After a strong finish to the season for the girls, the boys swimming team would go on display in the afternoon. Junior Jack Ellison was the lone qualifier for state and he made the most out of it. Placing fourth overall in the 500-yard free, Ellison continued on his metro tournament success. Along with a 19th and 22nd place finish in 200 Free Relay and 400 Free Relay the boys team overall would finish 22nd out of 26th. As a team the boys placed fifth.  With a young team, Ellison hopes to grow throughout the offseason.
"In preparation for next year, me and most of the others on the team are going to be training over the summer with our respective club teams, as well as training some new freshmen," Ellison said.
Like all sports, swimming had to deal with athletes opting out. The boys more so than the girls. Assistant coach Andy Rider feels the differences in the season were noticeable but understandable. Rider is confident that the boy's team will rebound from a tough year.
"Definitely at the beginning of the season, it was pretty difficult with the unknowns of Covid. I think those kids that decided to opt out they chose what was best for them and we took the next man up kind of mentality," Rider said. "The kids that were there we coached, the kids that chose to opt-out of the season we supported them with their decision. Some of the opt-outs if Covid is better in the fall I think will come back and the boy's team should definitely rebound and compete as a top-three program in the state if we can get some of those kids to come back out,"
With the season-ending, most of the swimmers will go to club swimming over the summer in preparation for next season. Much like the rest of Westside sports, underclassmen leadership will play a huge role in next season. The Warriors have a promising future in the water as they look to make a big splash.
Your donation will support the student journalists of Omaha Westside High School. Your contribution will allow us to purchase equipment and cover our annual website hosting costs.
About the Contributors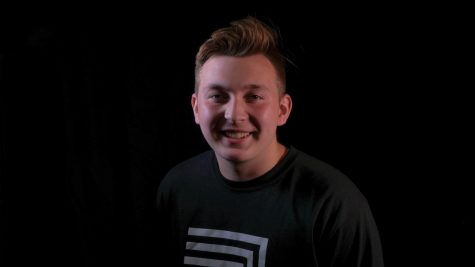 Caleb Pass, Sports J Writer
Hi, my name is Caleb Pass! I'm a writer for Sports Journalism this year. I'm a sophomore and this is my first year in Sports Journalism. If you have any...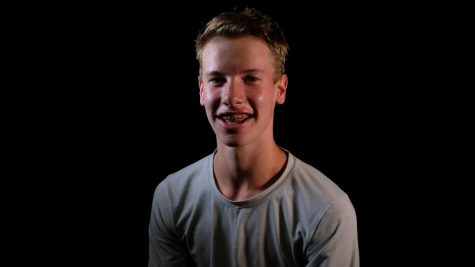 Charlie Cox, Sports J Writer
Hi, my name is Charlie Cox! I'm a writer for Sports Journalism this year. I'm a sophomore and this is my first year in Sports Journalism. If you have any...