Westside Swim Coach Doug Krecklow Adds National Coach of the Year Award to Long Resume
The longest-tenured coach at Westside, swim coach Doug Krecklow, has added to his resume once again. Krecklow received National Coach of the year, which will be added to his resume that includes 2019-20 NFHS (National Federation of High School Sports) Nebraska coach of the year award, Midwest Coach of the Year award and an inductee for the Nebraska and Westside Sports hall of fame. Kreclow's resume is considered far and wide as the most accomplished in Nebraska swimming as he continues his successful career in the Westside program. Westside Athletic Director,Tom Kerkman, reflects on Krecklow receiving the prestigious awards.
"Being named national coach of the year is probably the greatest honor a coach can get," Kerkman said. "A huge award not only for him but also for the school and the swim program."
Krecklow, who has worked in the program 41 years and taught 34 of those, feels the key to gaining this type of award is longevity.
"You spend a lifetime putting in for the program. You work hard with kids of all ages and levels," Krecklow said. "  have always felt that every kid deserves an opportunity to be a part of a high school program so I have always tried to keep as many kids involved as possible over the years. It's my passion and that's why I continue to do it."
Over his 41 years, Krecklow and Westside have racked up 20 state championships. With 11 boys state championships and 9 girls state championships. Even with all the success, Kreclow's mindset every year is to win a state championship. 
"I would like to win another state championship. I set out that way every year. I don't go down to the state championship to get second place. We go down there to win even in off years," Krecklow said. "It's just not in me to go down there and concede and say I can't win so I'm not going to prepare to win. We prepare to win. For me, it's striving to be the best all the time."
Kerkman feels that one of Krecklow's biggest assets when talking about coaching and coaching successfully is his adaptability. 
"He has been willing to adjust. His training has been different and has adopted some new things," Kerkman said. "With Covid, he has had to adapt to the new protocol. He is always willing to learn and try new things, that's why he has been around for so long."
When asked about his ability to adapt Krecklow believes that if he couldn't adapt then he wouldn't be able to coach at a high level. 
"Things have changed dramatically since I started. Practices have changed. Techniques have changed. Training has changed. You have to stay within the frameworks in order to stay relevant and keep kids interested without losing sight of really important concepts for what swimming is all about."
Going forward in his future, Krecklow's goal is making sure kids know the fundamentals of swimming so they can be safe around water and making sure all kids can swim.
"I have done clinics to reinforce the importance of kids knowing how to swim. It's something I truly believe in. The last thing you want to see is someone have a tragic incident in the water when it's simple if they were provided the right opportunity to learn how to swim to keep themselves safe. I think it is while I'm still involved."
Krecklow continues his outstanding career at Westside as he inches closer to another state tournament later this month.
About the Writers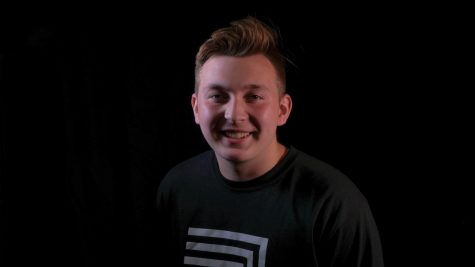 Caleb Pass, Sports J Writer
Hi, my name is Caleb Pass! I'm a writer for Sports Journalism this year. I'm a sophomore and this is my first year in Sports Journalism. If you have any...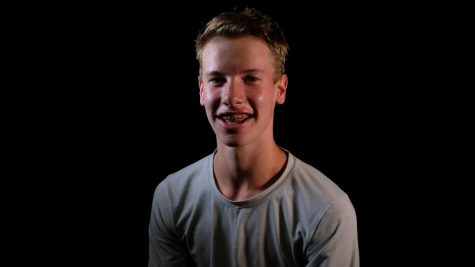 Charlie Cox, Sports J Writer
Hi, my name is Charlie Cox! I'm a writer for Sports Journalism this year. I'm a sophomore and this is my first year in Sports Journalism. If you have any...