Warriors Glide Past Jr. Jays in Big Win
Going into Friday night's game against Creighton Prep, a top ten rivalry win was the main thing on Senior Jadin Booth's mind. However, starting the night Booth was very much so in striking range of achieving something very few players in high school hoopers history have done. With a 29 point night or better, Booth would become the all-time leading scorer in Westside boys basketball history as he passed Chase Thompson, who broke the record just a year prior. 
The Warriors came into the game off a disappointing output at the Metro Holiday Tournament just a week before. At 5-3, Westside just squeezed into the final spot in the Class A Omaha World-Herald Top 10 rankings, looking to bounce back with two big weekend games. The Creighton Prep Jr. Jays were off to a hot start to their 2019-2020 campaign with an 8-2 record and a runner-up spot at the Metro Holiday Tournament. 
Statistically, the game looked to be a close one. With both teams averaging 68 points against very similar schedules, the game was thought to come down to the last play. However, Westside blew that thought out of the window quickly. With a barrage of threes early, the Warriors kept their distance from the Jr. Jays throughout much of the ball game. Headed into the fourth quarter, both PJ Ngambi and Jadin Booth had over 15 points, which helped grow the Warriors lead to 22. 
With just under four minutes to go in the game, Jadin Booth's sixth three point shot on the night would put him at just one point from tying the record. Driving into the basket, Booth would get fouled while going up for a layup. With a small pressure on his shoulders, Booth sent in the two shots, giving him the all-time record. 
Westside went on to win, 88-61. With the 31 point night and the record, Jadin Booth gave a lot of the credit to the people in his life that have gotten him to this point.
"God's put me in a great position to be successful, but He has given me the ability to play this game and I've just taken it with my hard work," Booth said. "All my parents, family, brothers, sisters, teammates, coaches have all invested so much time into me and I couldn't have done it without them."
With the 88 point game, the Warriors had 4 of their starting 5 players hit double-digit points while 6 players hit points from beyond the arc. The shots just kept falling and head coach Jim Simons felt that his team's ability to compete is what was their key to success.
"Our guys just played really well. They competed really well. They came together. They did what we asked them to do all week in practice," Simons said. "The best thing for me was how hard we played, how well we competed together and it really started with a really good week in practice."
With the recent success that Creighton Prep had going into the game, many people believed the Jr. Jays would be able to handle the Warriors. Booth felt that the team had to have a special mindset to do the job that they had done.
"Prove them wrong," Booth said. "We knew coming in that the 13 guys and the coaches were the ones that truly believed in us. We just wanted to prove those guys wrong and make a statement win."
With the win, the Warriors jump back to the top ten in the rankings and will go up against Chucky Hepburn and his fifth-ranked Bellevue West this Friday at Westside High School.
About the Contributors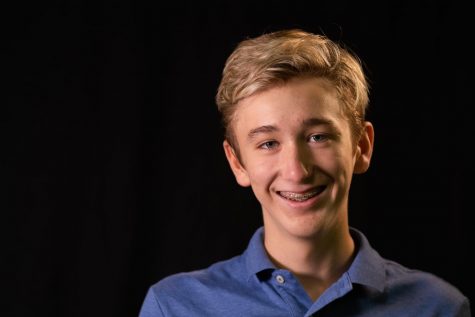 Jaden Taylor, Sports Journalism Staff Writer
Hi, my name is Jaden Taylor! I am a staff writer for Sports Journalism this year. I am currently a sophomore and this is my second year on Sports Journalism....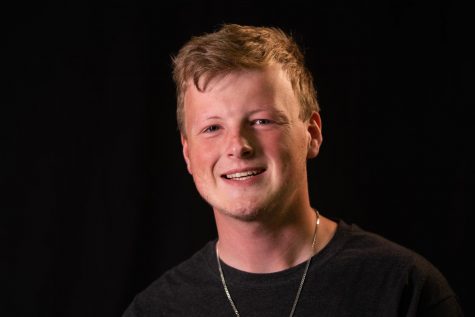 Jonathan Snover, Sports Journalism Co-Editor-In-Chief
Hi my name is Jonathan Snover! I am the Co-Editor-In-Chief for Sports Journalism this year. I am currently a senior and this is my fourth year in journalism....