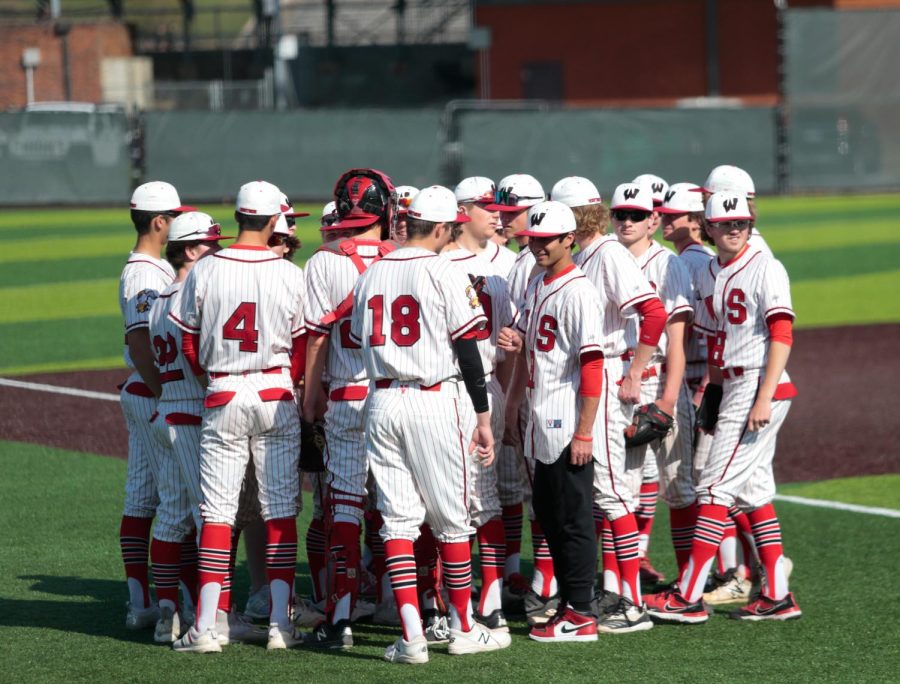 Zoe Gillespie
The Omaha Westside baseball team springs into action Friday, May 12 as they go up against their rival Creighton Prep in the first round of the Class A State Baseball Tournament. Their first appearance since 2017, the Warriors earned a wild card berth, after losing in the A-6 District Finals to Lincoln East 6-1. Westside enters the postseason as the No. 7 seed, with a record of 18-14 and just notched the No. 8 seed and second wild card Kearney prior to the tournament.
In 2021, the team fell short of their goal to make state as they lost in the district semifinals to Lincoln Pius X and have made it a goal to get back to the tournament ever since. The Warriors go up against the Junior Jays, who have already beaten them 7-3 earlier this season in a game which seven total errors between the two teams. Westside head Coach Otis Seals, who will be making his state tournament debut as a coach, expressed his feelings towards his team.
"I am excited for our players," Seals said. "We have been meeting together all fall/winter/spring and this has been their primary goal.  I am excited for them to have the opportunity to be at the state tournament and compete.  This is the first time the Warriors have been to the state tournament since 2017 and I am proud of how our players have responded to the adversity this season."
Senior designated hitter Jack Scioli is a returner for the Warriors strong hitting core this season. Scioli hitting .310 along with a team-high 21 walks on the year. Scioli says that Westside is going to be on their a-game in order to bring the trophy home this season. 
"We have to play our game, put together good at bats, pitch well, and play good defense," Scioli said. "We have to stay in the moment and take things one step at a time. That being said, we want to and know we can run the table and bring a state title back to Westside."
Playing loose is going to be the Warriors motto tonight, as this is the biggest game of their season so far. Seals says the team will need to compete until the end in order to ensure the win tonight.
"We're going to have to play loose and have fun competing against the best pitching and competition in the state," Seals said. "We've proven that we can hit the ball all year.  We need to play clean defense and throw strikes."
The Warriors will continue to fight as they go up against the Junior Jays tonight at 7 p.m. at Werner Park.