Girls Team Makes History for Westside Track and Field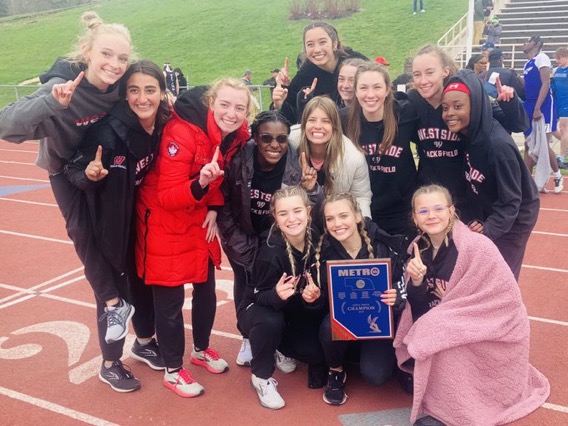 The Westside girls track and field team made history at Burke Stadium on Tuesday, May 3. The Warriors won their first Metro Conference championship, when they captured the team race with 105 points. Papillion-LaVista South was second with 84 points. Westside head coach Jon Preister was thrilled to win the school's first Metro track title.
"I'm so excited for these girls," Preister said. " They have worked so hard all year. We've talked about trusting the process and going through all this. Some of them have been with us for three or four years and it's great to see how they competed today and how it all came together. We couldn't have had a better day. "
Westside was led by Lademi Davies, who won two gold medals. The junior captured the long jump with a mark of 18 feet and 4 and a half inches, then went on to win the 200 meters with a time of 24.92 seconds. Davies also finished as the runner-up in triple jump and in the 4×100 relay to help the Warriors win the Metro title. 
"It is amazing," Davies said. " It's a huge blessing to be a part of such a big milestone for our team, and I thank God for it. It's also a huge encouragement for districts and state. Now we know what we're capable of as individuals and as a team. I think having confidence will be super beneficial in the meets to come."
Preister has watched Davies become the state leader in the long jump and triple jump. Davies also ranks second in Class A in the 200 meters.
"I don't know if there's a better athlete in the state of Nebraska to do what she did in the jumps than the 200," Preister said. "The all around athleticism is phenomenal and she's so coachable and just loves competing. The nicest girl off the track, but you don't want to run into her on the track."
Westside's Claire White had a strong performance in the distance events. The sophomore finished 2nd in the 3200 meter run and ran a leg on the winning 3200 meter relay. White was excited to be part of the school's first Metro championship team.
"It feels so good knowing that we're the first to win the Metro championship," White said. " I know we have been working super hard this season, so having this championship under our belt is really great. Also winning with some of my best friends is the best part."
White has climbed up the state charts this spring. She currently ranks third in the state in the 3200 meter run.
"She's had a lot to prove over the last few weeks, I think she's shown that," Preister said. "She's one of the top distance runners in the state, she came out and broke her record in the two mile.
The Warriors also had an impressive showing from Stella Miner, who won the 800 meters in 2:15.59. Miner also ran a leg on the gold medal winning 3200 relay team. Westside will compete in the Class A-1 District on Tuesday, May 10 in Kearney. The Warriors have an excellent chance of winning the team title.
"I think we right now are looking really good for districts, but there is obviously a week of training we still need to do," White said. "We only have one goal in mind for districts, and that is to execute and qualify. I think if we keep going the way we are, we can make it all the way."
The Westside boys team finished 12th place at the Metro meet with 13 points. The 4×100 relay team with juniors Ty Keifer and Wesley Okafor, and sophomores Jordon Hurst and Preston Okafor finished in second place with a time of 43.15. 
"It feels really good to hit a PR," Keifer said. "It just shows that we are improving every week, and that we are peaking at the right time with districts and states coming up. Our goal for districts is to win as a team, and individually. Hopefully we hit some PR's, and most importantly qualify for the state track meet."
The Warriors will conclude the track and field season with the State Championship meet on Wednesday, May 18, and Thursday, May 19 at Burke Stadium.
About the Contributor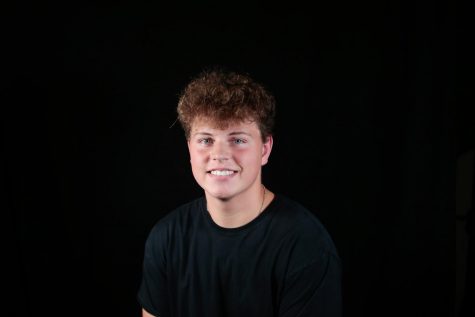 Carter Jankovich, Sports J Writer
Hi, my name is Carter Jankovich! I'm a writer for Sports Journalism this year. I'm a junior and this is my first year in Sports Journalism. If you have...