Our Place Competes at NSAA District One-Act Competition
Westside's one-act, "Our Place," ran Dec. 2 through Dec. 4. In addition to two performances at school, the cast also performed their show at a one-act competition. 
Theatre Director Jeremy Stoll said that the NSAA A2 One-Act Competition took place at Kearney High School this year.
"There [were] ten schools, they all [brought] a 30 minute play," Stoll said. "Starting [at] about 8:30 in the morning all the way up to about 5:00 in the afternoon, we all [competed]."
Stoll said the one-act competition has strict rules about time limits for all the shows. Everything performed must be thirty minutes long, or else the show could be disqualified. But, as long as it stays under the time limit, schools are allowed to perform anything they want to. 
"People take full musicals and they will cut that down into a thirty minute show," Stoll said. "As long as it's under 30 minutes, you could do Shakespeare, you could do a musical, you could do whatever."
Stoll said that he chose to do "Our Place" because he liked the disconnected nature of the scenes. He also said that having a show without an overarching narrative would make it easier to be flexible with possible COVID-19 restrictions. 
 "[Our Place had a] smaller cast, and the nature of the show is very episodic," Stoll said. "If we had [had] issues with [COVID-19] it would [have been] easy to kind of be flexible."
"
When they were announcing who won, everyone stood up and clapped for every place that was announced."
— Jenna Farrington
Senior Jenna Farrington, who played Holly and received an Outstanding Actor award, said that they liked "Our Place" because it was really fun to perform. 
"It was cute and it was simple, but each scene had so many different thoughts going on that it could make it really complex if you tried," Farrington said. 
Farrington said that they enjoyed watching the shows from other schools at the competition. They also said that they appreciated the good sportsmanship from all the other schools. "Our Place" ended up placing fourth at the competition, and along with Farrington, Cameron Williams, Callie Miller, Edward Pike, Margaret Parsonage, Aaryn Beck, Jalen Johnson and Aiden Carmen received Outstanding Actor awards. 
"When they were announcing who won, everyone stood up and clapped for every place that was announced," Farrington said. "It was really nice to see the support, even though people maybe didn't get the placement that they wanted."
About the Contributor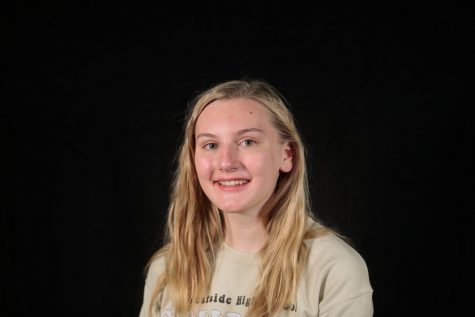 Milla Papenfuss, Wired Staff Writer
Hi, My name is Milla Papenfuss! I'm a staff writer for Westside Wired this year. I am currently a sophomore and this is my first year on Wired. A fun...