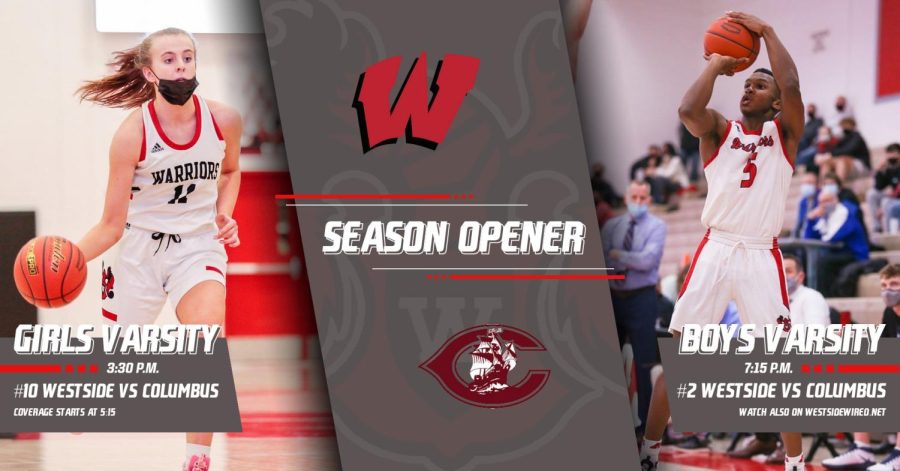 We celebrate the start of the winter sports season with a Thursday night basketball doubleheader for the Warriors. In the girls' and boys' season opener, Westside will go up against the Columbus Discoverers on Thursday, Dec. 6 looking to start off the season strong. With two top ten competing teams in the program, the Warriors will work to meet their expectations.
Watch live as Jaden Taylor, Ross Jernstrom and the entire WTV Live crew give you the best of Westside athletics. The KB Building Services Pregame show will start at 5:10 p.m. followed by tipoff at 5:30 p.m.
Don't forget the Dunkin Trivia Question of the game after the first half. First-person to tweet #dunkintrivia with the correct answer will receive a $10 gift card to Dunkin Donuts.
Also, check out this matchup on Warrior Television – YouTube
Interested in being a part of WTV Live? Fill out the form below or email [email protected]
WTV Live Application Form: https://forms.gle/c3z7JREmSvcpUcEA8