Football State Championship Preview: Westside vs Gretna
The second-seeded Westside Warriors are one win away from winning back-to-back state championships after taking down the third-seeded Bellevue West Thunderbirds 41-26 in the Class A Semifinals. 
The Warriors varsity football team will compete in their third consecutive Class A State Championship Game on Tuesday, Nov. 23 against the fifth-seeded Gretna Dragons.
"Certainly we're comfortable with the process, the preparation, the time, how much we practice and we don't," Westside head coach Brett Freondt said. "Obviously the kids pick up on that and they know that we've been there before so I hope that translates to them and gives them confidence that our preparation is proceeding in the right way."
Westside's 28 seniors have all experienced this type of game before, whether it was in 2020 at Phelps Field, or in 2019 at Memorial Stadium. Unlike in 2019, senior running-back and safety Dominic Rezac will be playing alongside his two brothers, Anthony and Teddy Rezac. For Dominic, the perceived glamour of Memorial Stadium can be a distraction, it will be a positive experience for him and his family.
"Obviously it means something being down there with the full family but honestly I liked playing here at Phelps last year," Dominic Rezac said. "It's going to be cool to get that experience down at Memorial and hopefully we can have a better outcome than we had two years ago."
For coach Froendt, getting his players time to feel comfortable on the big stage is something that is going to be emphasized.
"It's a part of what we as coaches have to communicate to the kids in terms of what they're gonna expect," Froendt said. "We're gonna get on the field a little bit before the game just to experience that before we warm up. It'll be up to the kids to make that adjustment quicker and to make sure they're focussed on the game and not the surroundings."
After back-to-back wins over top-10 ranked teams, sophomore safety Caleb Benning feels that there isn't much more the team has to prove.
"People doubted us against Burke and we won by 40, people doubted us this past week too and we won by two touchdowns," Benning said. "We've been looking at that all season but they don't know what we build day in and day out in practice so I think our preparation helps us a lot."
The rushing attack for the Warriors, led by Class A's third-leading rusher in Dominic Rezac, has been a big piece to Westside's offense. Sophomore Jahmez Ross has also added a new layer to the ground game for the Warriors averaging 103 yards in his last four games and was the leading rusher against Bellevue West. Coach Froendt said that Dominic and Ross will both factor into the state championship game.
"Dom was fighting some injuries last week and really didn't take one practice rep on either side of the ball," Froendt said. "We had to go into the game with a conservative thought with him and we have Jahmez so we decided to play it by ear. Dom's going to be ready to go and he'll be ready to do anything we ask of him this week."
On the other side of the ball, Westside's defense has excelled in their three playoff appearances. After only allowing 182 yards in their first two games against Papillion-La Vista South and Omaha Burke, the Warriors held Class A's highest scoring offense in Bellevue West to just six points in the second half.
Much of this has been attributed to the Warriors' dominant play at the line of scrimmage. Coach Froendt expressed how well the defensive line has played, even when mismatched.
"They're just 'dawg's' up front," Froendt said. "Those guys have played hard and they have played against guys that are much bigger than them. Coach [Justin] Haberman coaches them to play with speed and physicality and the fact that they are not playing the other side of the ball means they're fresh."
Along with the dominant defensive line, an experienced linebacking core has wreaked havoc on opposing offenses. Against Bellevue West, senior linebackers Tommy Connelly and Jack Wimmer combined for 13 solo tackles, two sacks and two pass deflections and will look to add onto it against Gretna.
"Our linebackers complement [our defensive line] with a lot of speed and I think [that] is what other teams don't appreciate about us is our team speed," Froendt said. "We recover fast on mistakes and when we have to cover ground to get sacks, to get roll outs, we're there quick." 
For coach Froendt, the team's culture has been a key to success this season.
 "You have teammates and brothers who have each other's back and are constantly positively lifting each other up and it's needed in order for your team to optimally perform when it matters the most," Froendt said. "The culture is strong because this team has bought into it more than others and as much as anyone and I think they're going to be as juiced as they have been all year for this game." 
The Class A State Championship game between Westside and Gretna will be held at Memorial Stadium in Lincoln, at 7:15 p.m. It will also be available to watch on Nebraska Public Media television (Cox Cable Ch.12).     
The Warriors will look to claim their fourth Class A state title in program history while the Dragons are looking for their first title.
Your donation will support the student journalists of Omaha Westside High School. Your contribution will allow us to purchase equipment and cover our annual website hosting costs.
About the Contributor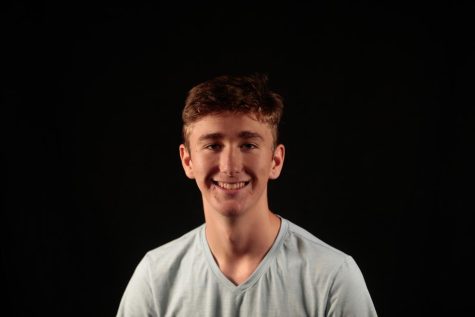 Jaden Taylor, Sports J Editor in Chief, WTV Live Club Director
Hi, my name is Jaden Taylor! I am the editor-in-chief for Sports Journalism and the Club Director of WTV Live this year. I am currently a senior and this...