PHOTO GALLERY and Q&A: Fall Signing Day
Kaitlyn Hanna – The University of Iowa Golf
Why did you choose the school you went to, what really clicked with you?
I chose to commit to play golf at The University of Iowa. I was looking for a special golf program that offered it all to their student-athletes, academics, facilities, campus support and top-notch coaches. The University of Iowa is a great fit for me now and will make me a better person and golfer in the future.
How do you feel solidifying yourself in westside history after accomplishing so much for the school? What are your overall thoughts after leaving this school? 
I take a lot of pride in representing Westside and the "W" in whatever I do, and wherever I go. Westside Community Schools has been a great place for me to grow and become the best person I can be. Westside gives all students, and student athletes the opportunity to succeed with that being either facility, staff support and much more. I've had the best time being able to represent Westside and will always support the Warriors.
How excited are you to play for your team and what are your goals looking like this season?
I am super excited to be a Hawkeye! I look forward to meeting my new teammates and getting to travel and play some incredible courses with them. Being able to use the indoor golf facility will be great for the cold months and I look forward to playing and competing for spots in the upcoming season.
Zoe Sundermeier – Northwest Oklahoma State University Soccer
What made you choose the college you went to, what clicked with you?
I chose NWOSU because it really felt like a big family when I went down to visit. It's in a small town and they all really support the school which made it feel like home. The soccer coach is a very nice person and the girls are great too. I also chose it because it's not too far from home but still in the nice weather region. The girls are all connected and having a bond like that is important to me, that is what made me pick NWOSU.
How have you enjoyed your years at Westside and how do you hope to leave on a good note?
I have enjoyed growing as a person and player at westside for the past 3 years. I really hope to leave a positive impact here at Westside.
Jack Davis – Delta State University Golf
What pushed you to go to Delta State?
Well, it was the first college visit I went on and the community it just clicked that much with me honestly, it was just in the matter of the team and the coaches, everyone in the town just seemed supportive of everyone else and I thought that was a great environment to have.
What is this team looking forward to this season? 
Get after it and enjoy ourselves. I feel like a common problem for us is getting in our own head but that's everyone. As long as we can stay out of our own way, I think we can have a great year. 
How have you enjoyed competing here and finally been able to seal the deal?
It's a relief more than anything, it's very nice to have the process completed knowing I'll have a place next year to continue my golf and academic career
Ty Madison – Des Moines Area Community College Baseball
What's it like to finally solidify where you're going to next year
It's big. I know during the recruitment process it's very stressful so I talked to my family a lot about it. They were fine with me committing to DMACC.
What's your goal for not only this year but going into next year?
Definitely get a lot bigger, faster, stronger so I'm ready to go when I get to DMACC in the fall, but for this spring I definitely want to carry this team and get a state championship back to westside.
What really brought you there more than anywhere else.
Their facilities for sure. Their facilities are top notch like a D-1 school, and it's pretty close to family in Iowa and it's not that far of a drive from here so I can visit family when I want to.
Madilyn Siebler – Montana State Volleyball
What brought you to Montana state over anywhere else?
I kind of like the location. My grandparents lived in Colorado so I've been around mountains my whole life growing up so I just really loved Bozeman and the town itself. The volleyball program is just in a really good place right now and coming in they've rebuilt the last five years and now they're in a position to be competing for a conference championship
What's it like to really be able to solidify this year today
It feels really good, committing in the first place was just such a relief and knowing that I found somewhere that felt like home and that I belonged. Just solidifying it just feels good, I can take a breath knowing that I'm gonna be set for the rest of the year.
What's it like to acknowledge what you had here and knowing that you're going down to be a Division 1 athlete?
I'm super proud of how far this program has come, really proud of Corrine and the legacy she's building here and I think we've really built a legacy and this past year's team is going to be remembered for a long time.
Dalton Bargo – Missouri University Baseball
How was it like to be able to solidify where you're going next year.
It really takes a weight off my shoulders; I don't have to worry about recruiting anymore and I can go and just play in the spring and now that I know I have a home for the next 3-4 years it's really easing on me. I'm just excited for it
What really brought you to Missouri
It's always been a dream to play in the scc and it's the best baseball conference in America and they came and offered so it was too good to turn down. It felt like home on my visit, I love it.
What's your goal for this season but also next season?
Really, I just want to get stronger, I want to contribute in the spring. Hopefully get a state championship and really improve my game all around so I can hopefully go in freshman year and start right away.
Ally Descordi – Arkansas Little Rock Swimming
What's it like to solidify what you've done for the past 4 years
It just a big relief to know that I have a plan for next year and that I get to continue the sport that I love, and I get to do it with people I felt really connected with.It's just gonna be a blast next year
What brought you to Little Rock
I just felt more at home there and I could see myself there for the next four years and maybe even longer. Again, it all comes back to connecting with the place and the people.
What was it like to be a part of this program knowing Westside has such a good swimming program?
It's just amazing to think about where I started when I first started swimming in high school to get to this part. I honestly thought this was a dream because I didn't know I would swim in college so this is just an amazing journey coming to the end and the start of a new one.
Colin Davis – The University of Tampa Swimming
What has the journey been like to get to where you are now
It's been long, it's been exciting. I met a lot of great people along the way, a lot of great competitors. Lot of ups and downs but it worked out
What does it feel like to really solidify and know where you're going next year?
It was a humongous relief; it was a really long and uncertain process getting through recruitment for college and now that I am committed it's like a big weight has been lifted off my shoulders.
Why Tampa?
I love the program, it's an excellent program. The campus is beautiful and it just felt like a place where I felt at home.
Your donation will support the student journalists of Omaha Westside High School. Your contribution will allow us to purchase equipment and cover our annual website hosting costs.
About the Contributors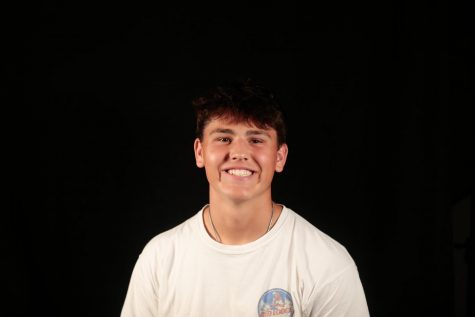 Martin Mormino, Sports J Writer
Hi, my name is Marty Mormino! I'm a writer for Sports Journalism this year. I'm a junior and this is my second year in Sports Journalism. If you have any...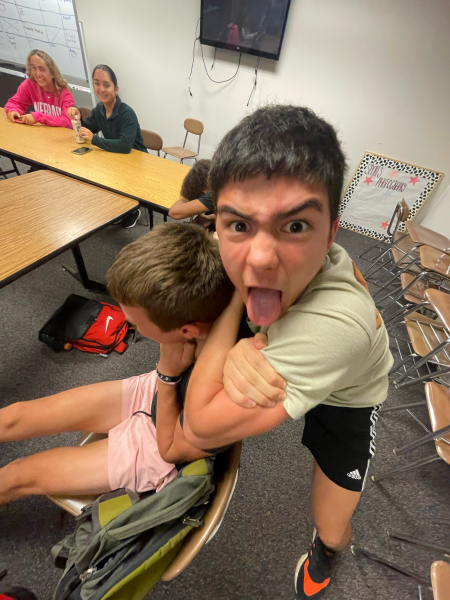 Amir Rasulov, Sports J Writer
Hi, my name is Amir Rasulov! I'm a writer for Sports Journalism. I'm a junior and this is my second year in Sports Journalism. If you have any questions...