Spencer – Review
The marriage between Princess Diana (Kristen Stewart) and Prince Charles (Jack Farthing) has long since grown cold. Though rumors of affairs and a divorce abound, peace is ordained for Christmas festivities at the Queen's estate.
The everlasting "Twilight" curse put upon the recurring cast members of the movie has failed to persist yet again. Kristen Stewart and Robert Pattinson have been bashed consistently over the years. Whereas Pattinson seems to be increasing his range of star power by starring in "Good Time," "The Lighthouse," and even the upcoming "The Batman," Stewart has not been making similar choices by having lead roles in "Charlie's Angels" and "Underwater." "Spencer" is nothing short of a lifetime career changer for Kristen Stewart.
Kristen Stewart is fathomable in "Spencer;" her portrayal of Princess Diana has exactly everything it needs to be an Oscar-winning performance, and if she is able to pull it off, it will be one of the best Oscar wins there has ever been. She yells, she cries, she has long monologues, she is dressed in an exotic nature and has an overall transformative look. The only other threats she seems to have this season are Jessica Chastain in "The Eyes of Tammy Faye" (who is also incredibly transformative) and Lady Gaga in "House of Gucci." Regardless of the film's consensus, she feels like a lock nomination. As soon as Kristen Stewart appeared on screen she glowed. Scene after scene, I was amazed by everything she was capable of. Her performance as Princess Diana of Wales is one for the ages.
These days, it takes guts to dare to tread the same space as "The Crown" when utilizing the Royal Family. "The Crown" has a much broader focus on the story, whereas "Spencer" is strictly a Princess Diana biopic told over Christmas Day. The Queen (Stella Gonet), Prince Philip (Richard Sammel) and Prince Charles are all there, but I loved the choice of how all the focus was put towards Diana. This portrays how, in both the 1990's and today, she is seen as someone who stood on her own. It exhibits all the shock and horror necessary to expose how evil the Royal Family is, and delves into the mistreatment of one of the most abused human beings in modern history. Seeing it all from her perspective makes every single beat hit and have more of an impact than is necessary.
Aside from Stewart, I was delighted to have Timothy Spall and Sally Hawkins each deliver as well. Spall, in particular, is overdue for an Oscar nomination at this point in his career, and I hope this earns him that. He plays arguably the most prevalent antagonist in the film and is towering and aggressively calm in every scene. Either way, they were supporting players in Stewart's game.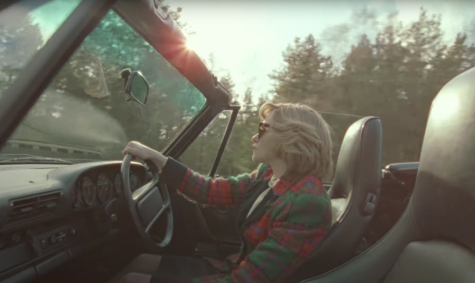 As a follow-up to "Jackie," I would consider Pablo Larraín to have crafted a film much more accessible to the general audience. It's a slow burn all throughout the film that won't be able to connect with everyone. There is so much style put into everything: the fascinating dialogue exchanges between Diana and various house servants, the wide shot cinematography with perfected color grading and Jonny Greenwood's horror-inducing score. The lighthearted conclusion felt right in contrast to how heavyweight the film was. Driving off into the sunset is the ending that everyone feels Princess Diana truly deserved.
Final Grade: A
About the Contributor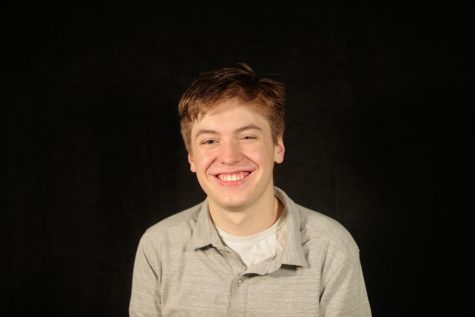 Brandon Siedlik, Wired Staff Writer
Howdy, my name is Brandon Siedlik! I am a staff writer for Westside Wired this year. I am currently a senior and this is my second year on Wired. A fun...