Review: Quasar Drive In Movie Theater
Quasar Drive In, a new drive-in movie theater, has opened at the intersection of 300th and Pawnee and I visited it this past weekend. The theater plays two movies a night, the first is a family-friendly movie and the second is aimed at adult audiences. I only stayed for the first movie, which was "Addam's Family 2."
When I first arrived, the theater was clearly marked and easy to find. The streets were dark because it was off the highway, but there were multiple signs pointing to the theater which made it easy. When I purchased my ticket, the employees were very friendly. They helped explain where to park and how to turn on the radio to listen to the movie. There are rows of spaces to park your car, with chains separating the spots so other cars don't park too close to each other. The employees gave us advice on the best places to park to make our experience more enjoyable. 
When the movie started there were employees walking around, telling people to turn off their headlights if they had them on or to tell them to be quiet. The employees were helpful and made sure that we would enjoy the movie.
One downside of the experience was bad traffic when leaving. There were about 10 rows of parking spaces filled with about 20 cars per row. With all of them leaving at once, there was a lot of congested traffic. Not all of the cars left at the same time as there was another movie after, but it still took about 15 minutes to get out of the parking lot.
Quasar played two Halloween movies a night up until halloween and now shows regular movies. The movies start between 7:45 and 8:00 p.m. every night. Overall, I really enjoyed my experience at the theater and I would definitely visit again. I highly recommend visiting it yourself.
About the Contributor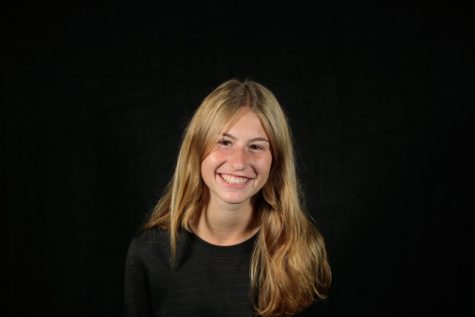 Julia Maaske, Wired Staff Writer
Hi, my name is Julia Maaske! I am a staff writer for Westside Wired this year. I'm currently a sophomore and this is my second year on Wired. A fun fact...