Westside Hosts Alumni Speaker Event
The Warrior Alumni Speaker Series will take place on Thursday, Oct. 21. The event features four successful alumni, who will be discussing their experiences and careers– from their time at Westside– to what they do now. The speakers include Scott Carlson, Linda Meigs, Chris Mundy, and Michael Staenberg. Students in classes corresponding to each of the speaker's expertise are invited to the lecture. 
1968 Westside High School graduate Linda Meigs is well-versed in art and community advocating. Among her greatest achievements includes the purchase and restoration of the Florence Mill. The site is a historic Nebraska landmark which Meigs has turned into a museum, with the intent of using it to educate children on pioneer life. Meigs will be speaking about her work in education and the arts. 
The Staenberg Group, a real estate development firm, was founded by 1972 Westside graduate, Michael Staenberg. Staenberg has expanded his real estate business, which specializes in building shopping malls across America, with locations in Nebraska, Oklahoma, Pennsylvania, Illinois, Missouri, and Colorado. He will be advising students on how to proceed in the fields of business, acquisitions, and real estate development. 
Scott Carlson is the chairman of Westin Foods, an Omaha-based food-supply company. Carlson will be speaking about business opportunities and a career in company management. Carlson graduated in 1975 and since then, he has gone on to help Westin Foods with many of their acquisitions, including the purchase of the Mario Olive Company, the largest olive importer in the United States. 
Many Westside students and staff will be excited to know that 1984 Westside graduate and writer and producer of the award-winning shows Ozark and Criminal Minds, as well as former senior editor of Rolling Stone Magazine, Chris Mundy, will be presenting at the event. Mundy is, as such, very experienced in the areas of art, entertainment, and film-making, and will be advising students on how to further their careers in these areas. 
These four alumni are all proof that we– both individually and as a school– can go on to achieve great things. 
About the Contributor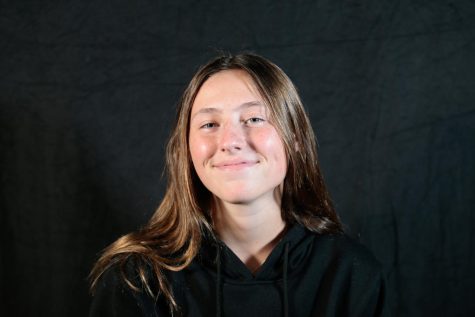 Rachel Dowd, Wired News Writer
Hey, my name is Rachel Dowd! I am the news editor for Westside Wired this year. I am currently a sophomore and this is my second year on Wired. A fun fact...