No Time To Die – Spoiler Review
Retiring as an MI6 agent, James Bond (Daniel Craig) is living a peaceful life in Jamaica. That peace is short-lived when an old friend, Felix Leiter (Jeffrey Wright) from the CIA turns up asking for help. The mission to rescue a kidnapped Russian scientist turns out to be far more catastrophic than expected, leading onto a trail of secrets of an old flame, Dr. Madeleine Swann (Léa Seydoux) and a mysterious villain, Lyutsifer Safin (Rami Malek), armed with dangerous technology.
It's unbelievable that after two years, "No Time To Die" has finally been released, and it's glorious. In Daniel Craig's final appearance as the titular 007, he departs with an absolute swan song. Craig has undoubtedly been the actor with the best bunch of Bond films, through "Casino Royale," "Quantum of Solace," "Skyfall," "Spectre" and now "No Time To Die." By beginning the film by acknowledging Vesper Lynd and the organization of Spectre, Craig's films, more than any other Bond actor, have the most connective tissue through the era, and this movie ties up any and all plot threads left loose since 2006. 
So much happens in this film that I believe the near three-hour runtime was warranted. Every little or event that happens is paid attention to, and in the end, every detail is necessary. The emotion in the script, particularly in the finale, hits every beat. The massive character arcs do not only pertain to Bond himself, but to numerous other supporting players as well. The connections between each and every character in this fifteen-year run all come to a satisfying close.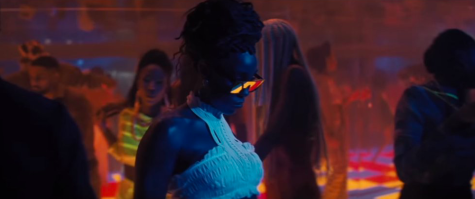 Thanks to Phoebe Waller-Bridge of "Fleabag" fame, the movie includes the best-written Bond women I've ever seen. Lashana Lynch's Naomi, who took over the title of 007 once Bond went into retirement, pushes the limits of a disarming co-worker. She was a force of nature in this film, and while I don't think her character could lead to a franchise, that number suited her well. Ana de Armas may only appear in a single scene, but she makes a substantial impression during it. She looked absolutely stunning and was a perfect match with Craig, considering she has played opposite him before in "Knives Out."
Léa Seydoux's Dr. Madeleine Swann is one of the best Bond girls there ever was. I'd say she is at the same level of Eva Green's Vesper Lynd from "Casino Royale," or Dianna Rigg's Tracy Bond from "On Her Majesty's Secret Service." There has never been a Bond film so focused on the Bond girl, let alone open the film with a flashback of her own story. As in "Indiana Jones and the Kingdom of the Crystal Skull," giving iconic characters a family after a while typically doesn't work out, which is why I was worried that giving Bond a daughter near the end would butcher the finale. However, I believe that by raising the stakes with having Bond rescue more than just a damsel in distress made the ending impact even greater. 
Even having an Oscar doesn't necessarily save a career, as Rami Malek's Safin is a very lacking villain, despite having served the purpose of the story. Even the weapon that is trying to be stopped feels much more threatening than the film's main villain. Aside from Malek doing great in the role, he doesn't come close to recent foes of Craig, like Mads Mikkelsen's Le Chiffre, or Javier Bardem's Silva. He is shockingly underwhelming and underused considering how long they waited to officially bring him into the spotlight. David Dencik doing so much with a small role as a subtle, evil Russian scientist was more of a surprise to me.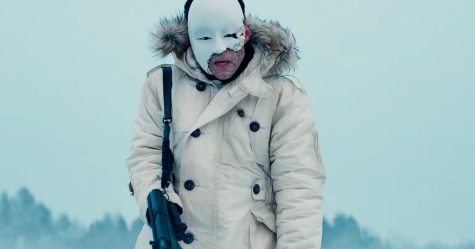 Naomie Harris' Moneypenny and Ben Whishaw's Q's team-up scenes are, and always have been, the standouts of these past few films. Once again, the feeling of this being the end just made it all the more spectacular. Ralph Fiennes' M and Rory Kinnear's Tanner don't get much to do in this film, but they're still fun to have around. It was awesome to have Jeffrey Wright finally come back after not being in a Bond film as Felix since "Quantum of Solace," but I fully realized this was Craig's final film and they were pulling zero punches once they killed him off. Now, Christoph Waltz is good in just about everything, but his take on Ernst Stavro Blofeld in "Spectre" is one of my least favorite interpretations of the character. In this film, Blofeld has a single scene (an interrogation with Bond), and then dies, but his presence holds over the first half of the film. However, the buildup to his appearance was perfectly over the top and actually made me feel something besides disgust.
This is now my second favorite James Bond film, just behind "Skyfall." Cary Joji Fukunaga might be the best Bond director of them all, and that's phenomenal after mainly working on TV with "True Detective." The action scenes are impressively shot and choreographed with mind-blowing set pieces, and the way that Hans Zimmer's classic score is in tandem with the cinematography is pure art. 
Of course, a James Bond movie must come with an original song played over a unique opening credit sequence. If Adele and Sam Smith could win an Oscar for "Skyfall" and "Writing's on the Wall" respectively, then Billie Eilish's "No Time To Die" is a sure thing as well. Not only is the song reminiscent of many older Bond songs, but the title sequence it is played over is also so incredibly crafted that I don't know how anything could overtake Eilish come awards season.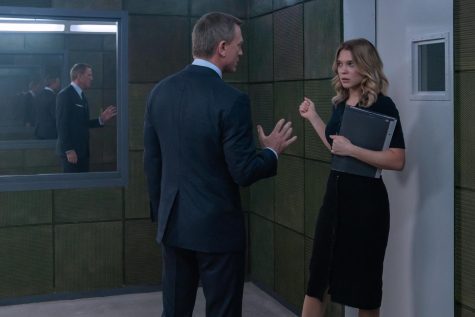 Daniel Craig is my favorite Bond, and this is easily his best performance. There have been seven actors who have portrayed James Bond, and many different generations have grown up with a different actor in that role. I grew up with Craig. I love how his Bond puts a lot before the job of being a spy – partially because we're in the twenty-first century and they can't do the extremely misogynistic stuff anymore. As we've seen with Vesper Lynd, once this Bond finds love, he will do anything for it. Craig gives it his all in this final hurrah, even though he's numerously stated he wants to be done with this job, but he truly meant it when they killed him off. I feel they only did that because the actor playing the character is the one who forced that to happen, just like Harrison Ford was killed in "Star Wars: The Force Awakens." Craig's fifteen-year run through five movies feels like a complete story from start to finish, despite a few stumbles here and there. With this conclusion, I'm curious how the Bond franchise will, if it even does continue. After nearly sixty years, this is the first time they've ever decided to kill him. Killing off 007 will be a moment in cinema that is talked about forever.
This is easily any Bond actor's best final appearance. The multitude of 007 references makes it feel like a modern-day Sean Connery or Roger Moore film.  However, this film feels much more realistic, having concluded an era of seriously toned films. It wouldn't have taken much for his death to bother me, but since he went out on a high note, I respect the conclusion they went with. Daniel Craig is the most notorious and superior Bond…James Bond.
Final Grade: A+
About the Contributor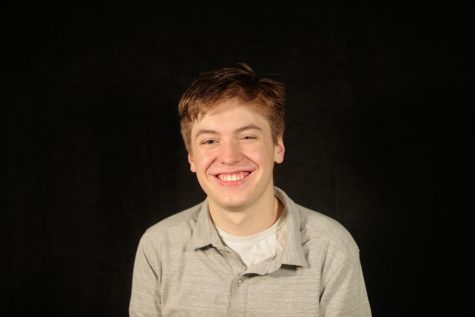 Brandon Siedlik, Wired Staff Writer
Howdy, my name is Brandon Siedlik! I am a staff writer for Westside Wired this year. I am currently a senior and this is my second year on Wired. A fun...