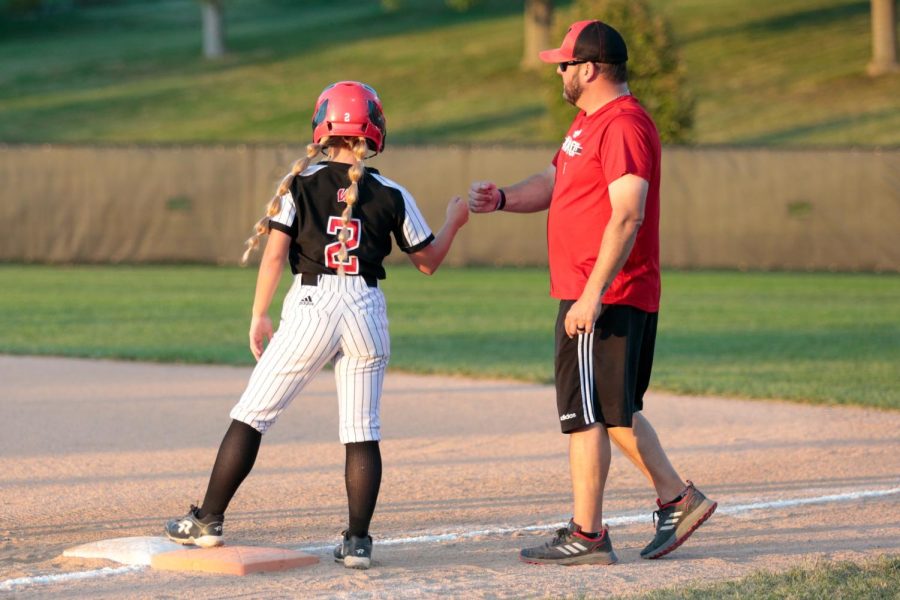 The Westside softball team's regular season came to an end on September 29 as the Warriors took down Bellevue West 6-5 and finished with an 11-16 record.
The third-seeded Warriors will face off against second-seeded Elkhorn South in the first round of the A-6 District at Millard North. Westside head coach TJ Eadus said the team is ready for districts.
"We as a staff will keep the mood light and fun," Eadus said. "There's no reason to get amped up and put our kids into overdrive. We've gotten them ready all season for this. This is their time to just play, compete, and go with it." 
The Warriors seek to make their first state playoff run since 2011. Eadus is very confident in the future of the program. Senior catcher Alexis Cornett believes they have what it takes.
"The biggest thing this team needs to do is to come ready," Cornett said. "This week is all going to be about who came to compete and win. We can't show up flat. We have the ability to make it to state it's just going to be about who wants it more."
This could be the last week of the season for the Warriors and the final appearance for three  seniors. Cornett has a hot bat closing out her senior year, with four RBI's in her last three games. Cornett said the bats are going to be a big factor in district play.
"Our biggest focus is to have a complete and solid game," Cornett said. "We need to get runs on the board every inning. We need to work on smart base running and being aware of where the play is. We are covering it all so we can be ready for districts."
Cornett reflected upon the things she's learned from the Westside softball program and hopes it can guide them to a possible state playoff run.
"Westside softball has taught me that it's about the moments that you have together," Cornett said. "It's about the times you come together to win a game and the times when you take a tough loss and have to pick each other back up. Your mental game is far more important than anything. You have to have a good mindset as an individual so you are able to perform as a team."
The Warriors will try to keep their season playoffs alive, when they face the second-seeded Elkhorn South Storm on Wednesday, October 6 at Millard North.