DECA Hosts 2021 Powderbuff Event
Westside DECA held the annual Powderbuff tournament last week in the gymnasium. This year, two junior teams and two senior teams participated.
Powderbuff is a boys volleyball tournament between juniors and seniors, and has been nicknamed the "Senior Sweep" because the senior team is known to beat the junior team each year in the tournament. 
Senior and coach for the team "Hard Hitting", Anna Snodgrass said her team had about 3 practices and that it was fascinating to see what the boys knew on the first day of practice. 
"It was definitely interesting at first," Snodgrass said. "We had a few people who did know the basics. The boys on my team were all pretty athletic, but it took lots of practice. Overall, it was definitely interesting." 
Snodgrass said that the event was very exciting and kept players on their toes.
"After we lost the second set against the juniors and then came back, we kind of killed them," Snodgrass said. "I think the score was 15-6. It was definitely a really fun game, and after the seniors won we were all jumping around and that was a lot of fun."
Junior Peyton Pratt, a player for the team "SWOT," said that he enjoyed coming together with his team and working hard together to win. 
"My favorite [parts were] coming together with my team, having fun and doing what we practiced, and being able to beat the other junior team," Pratt said. 
Pratt said that participating in the tournament is one of the benefits of being a DECA member. 
"You have to be in DECA to be able to participate," Pratt said. "[I think] that's one of the many benefits of being in Deca. A team recruited me and I went to the practices, [and] we agreed to all be a team." 
Marketing instructor Kalen Carlson said the event was started a long time ago as a fundraiser.
"A previous marketing teacher started the event as a fundraiser for the American Heart Association," Carlson said. "It has been really successful over the years so we keep doing it." 
About the Contributor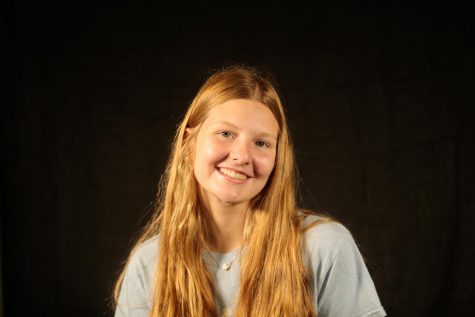 Bekah Peters, Wired Staff Writer
Hello, my name is Bekah Peters! I am a staff writer for Westside Wired this year. I am currently a junior and this is my first year on Wired. A fun fact...