Westside Holds Annual Homeroom Volleyball Tournament
Homerooms have been given the chance to compete in the annual homeroom volleyball tournament for the past few weeks of school.
This tournament is being held during homeroom in the main gym, giving students and teachers alike a chance to participate in an exciting bonding activity before they get started with their day.
Sally Shepherd, the department leader for physical education, is helping organize the event.
"We've always tried to do fun things in homeroom; I consider homeroom my family," Shepherd said. "So we try to do things to bring homerooms together and make it enjoyable. We've done cornhole, we've done the free throw shooting contest, [and] we used to have homeroom olympics … It's just another one of those things that we do to try to give kids a way to connect with each other in their homerooms."
Homeroom volleyball is a long-standing tradition at Westside. Shepherd said it has gone back as long as she has been on staff at the high school.
"We have been doing [homeroom volleyball] well over 20 years, maybe even longer than that I think," Shepherd said. "This is my 26th year."
The yearly volleyball games also give students a chance to bond with others in a unique way, giving them a break from the stress of school. Freshman Cora Dietrich said that she got to know her peers a lot better during the event.
"My homeroom and I really got to get to know each other more, and we got to be active at the beginning of the day and meet other homerooms," Dietrich said.
Winning homerooms will move forward in the tournament and play again at a later date. Even if they do not win their match, students and teachers still find homeroom volleyball to be an exciting event. 
"My homeroom was much smaller than the other homeroom that we played against …  we lost by a lot, but it was really fun," Dietrich said. "I got to know everyone a lot better and I'm excited for the year of homeroom." 
About the Contributor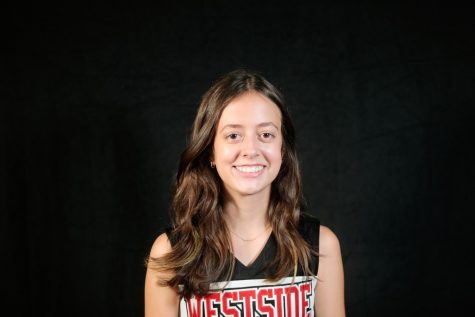 Alex Ingvoldstad, Wired Staff Writer
Hi, my name is Alex Ingvoldstad! I'm a staff writer for Westside Wired this year. I'm a freshman and this is my first year on Wired. A fun fact about...