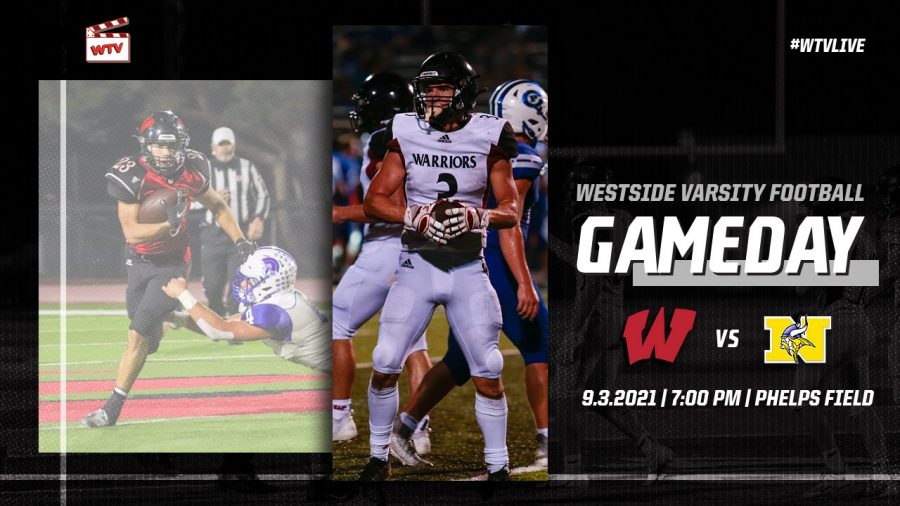 The Westside varsity football team is on the road in looking to defend their 2020 state title. On opening weekend, the Warriors' first road block to that achievement came in the form of Creighton Prep. In a 28-3 the team looks to continue their momentum going into week two. In this Friday, early September night matchup, Westside will be going up against the Vikings of Omaha North in the their home opener. Watch live as Jaden Taylor and Ross Jernstrom break down this home opener. Pregame starts at 6:40 p.m. with kickoff set for 7:05p.m. Tune in live to watch your Warriors play!
Don't forget the Dunkin Trivia Question of the game at half time. First-person to tweet #dunkintrivia with the correct answer will receive a $10 gift card to Dunkin Donuts.
Also, check out this matchup on Warrior Television – Youtube Channel
Interested in being a part of WTV Live? Fill out the form below or email [email protected] Remember to watch live on your school iPad on Safari.
WTV Live Application Form: https://forms.gle/c3z7JREmSvcpUcEA8