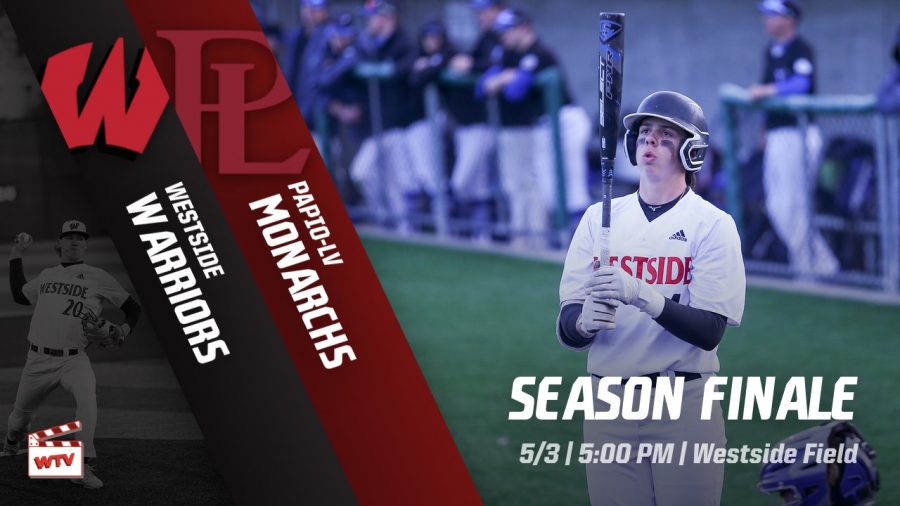 It's the regular-season finale for the Westside varsity baseball team with loads of festivities to show off. Before the start of this top-ten matchup, former Westside coach Bob Greco will be honored by throwing out the first pitch. Regarded as one of the greatest Nebraska high-school coaches of all time, Greco comes back to Westside after retiring in 2019. In this game, the Warriors and Monarchs look to fight for positioning in the NSAA Wild Card Standings before heading to districts on Saturday. To break down this matchup and give you all the action once again will be Jaden Taylor, Ross Jernstrom, and the entire WTV Live crew. Pregame will start at 4:40 p.m. with the first pitch just before the 5:00 p.m. start time.
Don't forget the Dunkin Trivia Question of the game after the third inning. First-person to tweet #dunkintrivia with the correct answer will receive a $10 gift card to Dunkin Donuts.
Also, check out this matchup on
Interested in being a part of WTV Live? Fill out the form below or email [email protected]
Remember to watch live on your school computer on Safari.