93rd Academy Award Winner Predictions: Best Picture, Directing, Original Screenplay, Adapted Screenplay
Best Picture: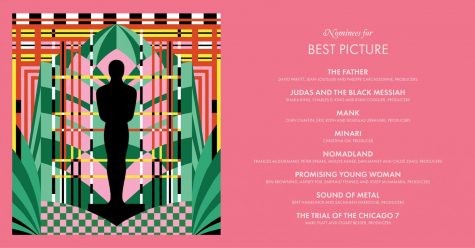 Will Win: Nomadland – Frances McDormand, Peter Spears, Mollye Asher, Dan Janvey, and Chloé Zhao, Producers
Should Win: Promising Young Woman – Ben Browning, Ashley Fox, Emerald Fennell, and Josey McNamara, Producers
The Oscars tend to award the film that is the most relevant at that time instead of the film that is truly the best, and one that everyone will be talking about for years to come. Last year "Parasite" turned that tide, which is why this category may be more competitive than most people are thinking. "Nomadland" has been sweeping this category during this entire awards season; it's not common that a plotless film has the ability to sweep this much. Additionally, a 90% average of best picture winners have received nominations in directing, screenplay and editing. "Nomadland" and "Promising Young Woman" are the only two films to have done this, making them the frontrunners. Now, the only film of recent memory that has won each major precursor for Best Picture, yet lost the Oscar in the end, was "Moonlight" winning over "La La Land," arguably the most famous moment in the history of this ceremony. I don't see that analogy comparing well to the chances of "Promising Young Woman," or any of the remaining films for that matter when overtaking "Nomadland." This shows why Aaron Sorkin's directing nomination was so crucial for the chances of  "The Trial of the Chicago 7," as well as screenplay and editing nominations for "Mank." Both of these films were considered major contenders early on to win. "Trial of the Chicago 7" could be the "Green Book" or "Argo" in this situation because neither received directing nominations. "Mank" missing these nominations makes it nearly impossible for it to win. "Promising Young Woman" may not feel like best picture material, however, it is my personal favorite of 2020 as a whole, which is the main reason why I hope it will win. Very few films in a different language have been nominated in this category, only one has won ("Parasite"), and I doubt they'd give one out again to one so soon. Best picture winners with only a single producer credit are very rare, therefore "Minari" is unlikely. I expected "The Father" and "Sound of Metal" to only get in if there were ten spots, yet both managed to get in.  The Academy's new guideline of always having ten nominees in this category aren't in place until next year's show, but "Ma Rainey's Black Bottom" and "One Night In Miami…" would have undoubtedly been those two remaining spots. 
Directing: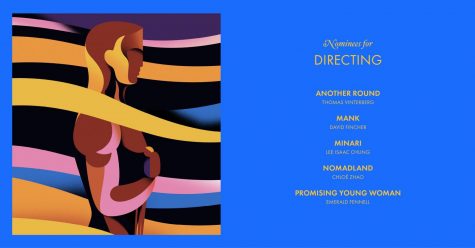 Will Win and Should Win: Nomadland –  Chloé Zhao 
Not too long ago it seemed like David Fincher would finally be getting his very first, long overdue best director Oscar after two previous nominations and unrightfully losing for "The Social Network" a decade ago. He'll have to hold out hope and keep playing this game until his next film because Chloé Zhao has been dominating in this category at every awards show. She'll then become the second-ever woman to win this award after Kathryn Bigelow for "The Hurt Locker." It's a historic year because more than one female director has been nominated in this category. Besides Bigelow, only four other women have been nominated here – historic is an understatement when two more are added to that list this year. Even if I didn't like "One Night in Miami…" as much as others did, Regina King's direction was the best part, I believe that she deserved much better this year. She has recently won an acting Oscar, but it was a fantastic directorial debut after being in Hollywood for a long time and I believe she should've been nominated. Emerald Fennell was another person with a great directorial debut, though I'm not upset she won't win because she's a near lock in the original screenplay category. Foreign film directors have also been doing great lately in this category. This year has a (low) possibility of continuing that streak of wins for directors for a foreign language film, therefore I don't see Lee Isaac Chung or Thomas Vinterberg as threats. If Zhao doesn't win this one, I call for a recount. Overall, adding this category onto each acting category, this is a very diverse year at the Oscars.
Original Screenplay: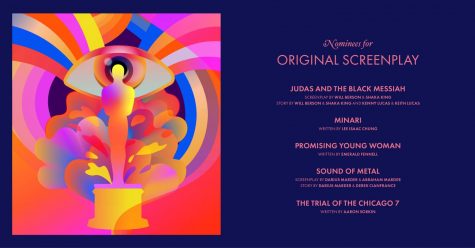 Will Win and Should Win: Promising Young Woman – Emerald Fennell
If the actress category doesn't go the way I pray it does, this could be the last stand for "Promising Young Woman." The film is a masterclass screenplay, and I hope it walks away with at least one award. It's going to be a tough competition going up against Aaron Sorkin, arguably the greatest screenwriter of the modern day. However, now that it won the Writers Guild Association (WGA) award, I think it has a shot. This could mean game over for "The Trial of the Chicago 7." Sorkin missing a director nomination could mean a loss of interest in him by the Academy or they're just proving my point that his directing in that film was the worst, if not only bad part. I never would have thought "Mank," a film about writing a screenplay, would miss a screenplay nomination. Instead, both "Judas and the Black Messiah" and "Sound of Metal" got in, whereas I thought it was going to be one or the other. Fun fact: this is the first time in Oscar history where all five nominees in this category made it into best picture.
Adapted Screenplay: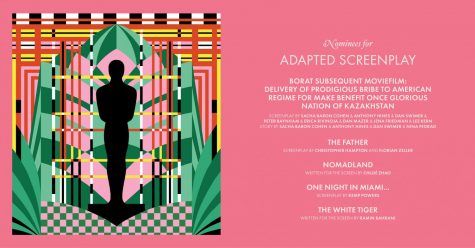 Will Win and Should Win: Nomadland – Chloé Zhao
I could go out on a limb and say "The Father" or "One Night in Miami…" have a chance against Chloé Zhao, but I don't believe they do. I liked seeing some more appreciation towards "Borat Subsequent Moviefilm," which won the WGA and is unusual for a comedy film, but the original film was nominated in this category as well in 2007. I was surprised that the Academy didn't go for "The Mauritanian" or "News of the World," which seemed to fit the award's branding. Another surprise here is that "The White Tiger" managed to kick out "Ma Rainey's Black Bottom," which also caused it to lose a best picture nomination. If anything could upset "Nomadland," it would be "The Father," and I wouldn't be disappointed because it should win something and this seems like the easiest spot for it to do so.
About the Writer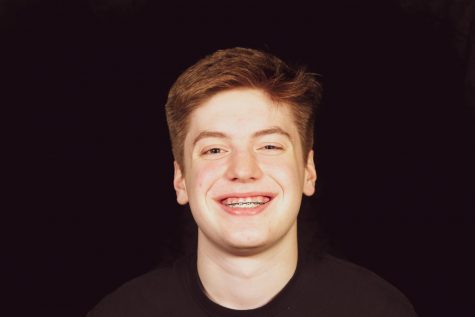 Brandon Siedlik, Wired Staff Writer
Hi, my name is Brandon Siedlik! I'm a staff writer for Westside Wired this year. I'm a junior and this is my first year on Wired. If you have any questions...