93rd Academy Award Winner Predictions: Actress in a Leading Role, Actor in a Leading Role, Actress in a Supporting Role, Actor in a Supporting Role
Actress in a Leading Role: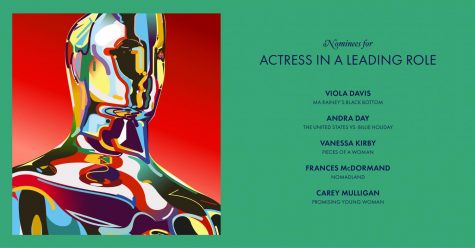 Will Win and Should Win: Carey Mulligan – Promising Young Woman
Both of the actress categories this year are insanely nerve-racking; nobody will confidently know the winner of each of these categories until they are announced next week. For the longest time, it seemed like Andra Day wasn't even going to be nominated, but she won the Golden Globe and managed to get an Academy award nomination. This is Day's first big acting credit, and just as Lady Gaga in "A Star Is Born," there doesn't seem to be an urgency to get these performers awards yet, though each will surely be in the business for the long haul. Mulligan has been established as the frontrunner of this category, and oddly, Day is trailing close behind as a runner-up. Academy members eat up biopic performances, and Renée Zellwegger winning for "Judy" last year over the considerably better Scarlett Johansson in "Marriage Story" proves this. Andra Day is nowhere near as deserving of an award as anyone else in this category, and I would've much rather seen Zendaya in here for "Malcolm & Marie." Carey Mulligan gave a career-defining performance in "Promising Young Woman," and while the edgy performance needs credit where credit is due, the win for Joaquin Phoenix ("Joker") last year is rare when it comes to female roles. Frances McDormand did a great job in "Nomadland," however, she already has two other leading actress Oscars ("Fargo," "Three Billboards Outside Ebbing, Missouri"). Vanessa Kirby is what held up "Pieces of a Woman" for my experience, and while shocking, I wouldn't be upset if she won. Viola Davis led the screen as Ma Rainey, and is now the most nominated black actress in history. She is also the only black actress to be nominated for a lead performance on two separate occasions. Davis is a solid number two spot at this point, as proved by her SAG surprise, and could easily be the only actress to ever win a second Oscar. The only reason I don't feel too good about her win is that since Boseman is all but confirmed at this point, no film has ever won two lead performance Oscars without a picture nomination, directing nomination or a screenplay nomination. In my opinion, this is a very tight, five-way race.
Actor in a Leading Role: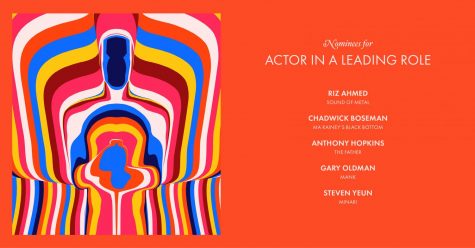 Will Win and Should Win: Chadwick Boseman – Ma Rainey's Black Bottom
I think it's very clear to everyone as to why Chadwick Boseman should win this posthumous award. However, it makes me wonder if he would still get recognition for this role if he had not passed away so tragically I believe he would have, but Anthony Hopkins' performance was my favorite in this category. Since Hopkins already has an award in this exact category ("The Silence of the Lambs") and this is Boseman's final chance to get the award, I think he is very deserving of it. Hopkins' performance in "The Father" is possibly his greatest, although after winning only a single major precursor award, the BAFTA, and it being a "home turf" advantage since he is of British descent, I don't see him winning. Steven Yeun is the first-ever Asian-American to be nominated for best lead actor, and Riz Ahmed is the first Muslim actor nominated in this category. Gary Oldman may be one of my favorite actors of all time, but he should not have been nominated this year. If he had not won for "The Darkest Hour," this would be a different conversation. Following his character for over two hours was upsetting and unentertaining. Kingsley Ben-Adir ("One Night in Miami…"), Mads Mikkelsen ("Another Round"), and Ben Affleck ("The Way Back"), who has never won an acting Oscar but has as a writer and producer, were all leaps and bounds better than Oldman, but best of all was Delroy Lindo. I will hold Lindo's performance in "Da 5 Bloods" over any performance by an actor or actress last year, including Boseman's. While I think it's right to give Boseman the win as it's his final chance to do so, Lindo was wrongfully snubbed. Posthumous acting awards are uncommon to actually win. However, considering the impact that Boseman had on the entertainment industry over the past decade assures that he is much more than the King of Wakanda. I'm sure he'll win.
Actress in a Supporting Role: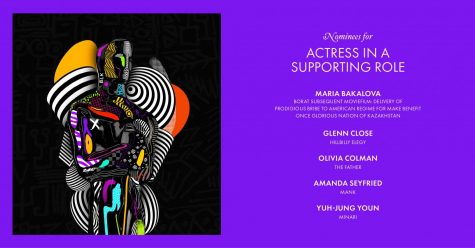 Will Win and Should Win: Maria Bakalova – Borat Subsequent Moviefilm
This has been the most hectic category of the entire awards season, and I'm still not confident in who is going to win. Jodie Foster missed a nomination after winning the Golden Globe for her (mediocre) performance in "The Mauritanian." This is the first time the winner in this category at the Globes has missed an Oscar nomination since the 1970s. Helena Zengel ("News of the World") and Ellen Burstyn ("Pieces of a Woman") both miss out after being considered clear frontrunners not too long ago. Even though I feel "Hillbilly Elegy" is unwatchable and her performance was honestly quite offensive, I wouldn't mind Glenn Close winning her first Oscar after a nearly 50-year-long career with seven previous nominations. If she misses one again she'll be tied with Peter O'Toole for most acting nominations without a single win. She was also nominated for the same role at the Razzies, which has only happened one other time. I feel that Maria Bakalova's performance, both in front of and off camera for "Borat Subsequent Moviefilm" is one of the greatest ever. The bravery she demonstrated when "infiltrating" the White House and interviewing Rudy Giuliani, amongst other things, is something no other actress or actor could do. Yuh-jung Youn's wins at the "more important" ceremonies, the SAG and BAFTA, may feel like a no-brainer win at this point, but for some reason, I have an instinct to hold onto Bakalova for the win. In comparison, the Critics Choice Awards, in which Bakalova won, often predict the Oscars more than the BAFTAs have, even if not by an extremely high margin. While the critics don't vote at the Oscars, this is what brings me back to the SAG win for Youn, and the acting branch of the Academy already seems to be rallying behind her. I'm fully prepared to be wrong on this one, as only a small handful of people are still predicting Bakalova, but I just don't think voters are going to make it extremely easy this year. I never expected that this would be a category where I would predict all five nominees with such competition. We all remember one of the greatest upsets of the decade, and what I'm most looking forward to here is the rematch between Olivia Colman and Glenn Close, even if they possibly are the two least likely winners.
Actor in a Supporting Role: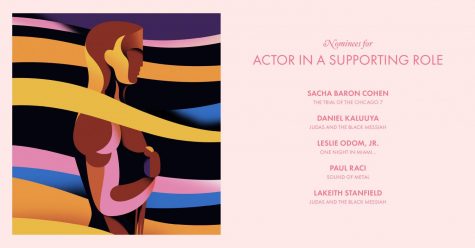 Will Win and Should Win: Daniel Kaluuya – Judas and the Black Messiah
What an odd compliment to say that Lakeith Stanfield and Daniel Kaluuya were supporting each other all along in "Judas and the Black Messiah." By no means is this upsetting, Lakeith Stanfield was terrific, it's just confusing as to what happened here. Originally, Lakeith Stanfield was campaigned in the lead actor category by Warner Bros. a while back. But as they realized he wasn't being nominated anywhere, Warner Bros. either decided to switch where they were campaigning him and voters fell for the "trap," or Oscar voters took matters into their own hands. I suppose the latter because this isn't the first time this has happened. The voters seem to decide where they see roles fit best, just as how Kate Winslet was moved from supporting to lead actress for "The Reader" where she won the Oscar. I could see an argument for who is the real lead in "Judas and the Black Messiah" and who is supporting, but I feel Stanfield is front and center while Kaluuya's presence is felt throughout. The case with this could go south when some Oscar voters split the votes between Stanfield and Kaluuya, then Sacha Baron Cohen, Leslie Odom, Jr., or Paul Raci would be able to take the award from under them. Speaking of Paul Raci, I love when they decide to nominate more unknown performers when people like Jared Leto ("The Little Things") are lurking around the corner. They didn't seem to go for any other "The Trial of the Chicago 7" roles, and they didn't double nominate Chadwick Boseman for "Da 5 Bloods," nor did they go for Alan Kim in "Minari." My long-shot hopes were for Hugh Grant in "The Gentlemen" and Stanley Tucci for "Supernova," one of my personal favorite supporting performances of the year, as well as Bo Burnham in "Promising Young Woman."
About the Writer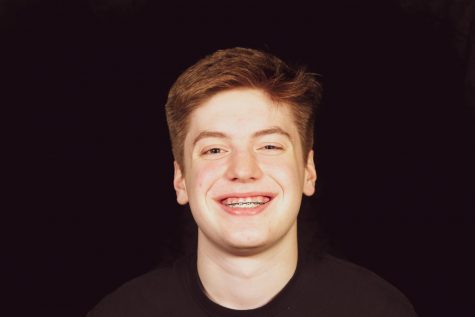 Brandon Siedlik, Wired Staff Writer
Hi, my name is Brandon Siedlik! I'm a staff writer for Westside Wired this year. I'm a junior and this is my first year on Wired. If you have any questions...