93rd Academy Award Winner Predictions: Animated Feature Film, International Feature Film, Documentary Feature, Original Song
Animated Feature Film: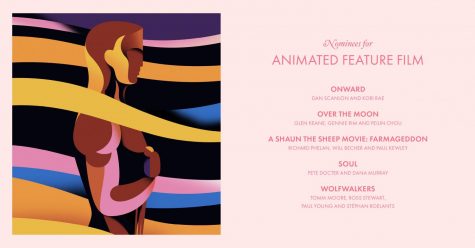 Will Win and Should Win: Soul – Pete Docter and Dana Murray
It should be a no-brainer that "Soul" is going to win this category. "Onward," "Wolfwalkers" and "Over the Moon" were all impressive animated films, but they were no match for the maturity Pixar was able to create with "Soul." The one surprise to me was that "The Croods: A New Age" missed a nomination. After becoming the box office story of the year, it stayed in the top five in domestic theaters for months on end, so I assumed it would be nominated. Instead, "A Shaun the Sheep Movie: Farmageddon" took its spot. 
International Feature Film: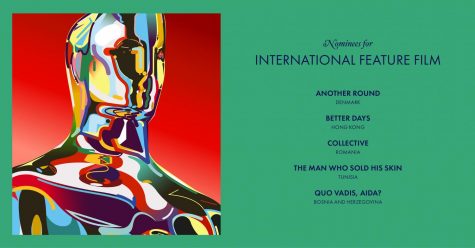 Will Win and Should Win: Another Round (Denmark) – Thomas Vinterberg
This category has yet another extremely predictable winner. After "Minari," an American film about Asian-Americans living life in America, was nominated for best international feature in numerous other awards shows only because it is predominantly spoken in a different language, it was rightfully disqualified from being considered into this Oscars category. We already knew "Another Round" was a clear lead pick in this category, and it has happened before where one international film would get nominations in technical categories, but would still lose in this category. However, because the film only got one other nomination and it was in directing, it is a definite winner.
Documentary Feature: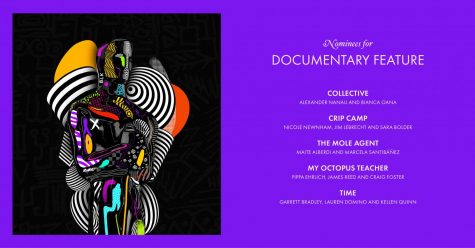 Will Win and Should Win: Time – Garrett Bradley, Lauren Domino, and Kellen Quinn
Each year, the frontrunner in the documentary category tends to be completely ignored when the announcement of the nominations occurs. Both "Dick Johnson Is Dead" and "Boys State" were snubbed, leaving the path wide open for "Time" to win after nominating many unrecognizable films out of the blue. Additionally, many politically relevant documentaries were overlooked, including "All In: The Fight for Democracy," produced by Stacey Abrams. This film advocates for voting rights for everyone. My favorite documentary of last year was also nominated, "Totally Under Control," which focuses on the previous administration's mishaps surrounding the COVID-19 pandemic. "My Octopus Teacher" also picked up the PGA, so it could be an upset win.
Original Song: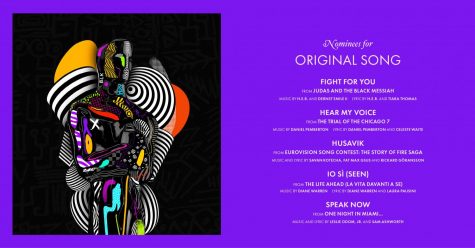 Will Win: Speak Now from One Night in Miami… – Music and lyrics by Leslie Odom, Jr. and Sam Ashworth
Should Win: Husavik from Eurovision Song Contest: The Story of Fire Saga – Music and lyrics by Savan Kotecha, Fat Max Gsus, and Richard Göransson
I feel that it's cheating when the contender for Best Original Song is a song that only plays over the credits and is not in the actual film itself. This is the case for four of the nominations. Not only is "Husavik" the only song performed in its respective film, but it is the best song nominated. However, "One Night in Miami…" seems like it has to win something on Oscar Sunday, and it has the highest chances of winning here. I would've liked to have seen "Wuhan Flu" from "Borat Subsequent Moviefilm" nominated just so they would perform it, however, that film seemed to have received its fair share of nominations. Also, this is Diane Warren's twelfth nomination with not a single win, so "Io Sì" could be an upset.
About the Writer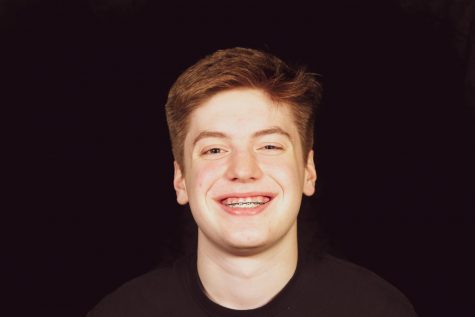 Brandon Siedlik, Wired Staff Writer
Hi, my name is Brandon Siedlik! I'm a staff writer for Westside Wired this year. I'm a junior and this is my first year on Wired. If you have any questions...