63rd Annual GRAMMY Awards Recap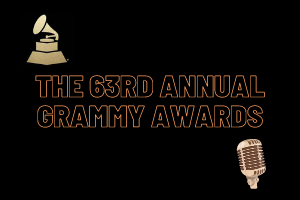 The GRAMMY Awards show is the pinnacle of music awards. This year, the 63rd Annual GRAMMY Awards show was filled with talent across the board with appearances from Taylor Swift to The Strokes. The following are my thoughts and a breakdown of some of the top categories and winners of the night.
Record of the year 
"everything i wanted" by Billie Eilish
Billie Eilish took home record of the year with her 2019 single "everything i wanted." I found this track to be a really interesting listen. According to Eilish, she found inspiration for the song through a nightmare she experienced which changed her perspective on life. Eilish conveyed her dream through her lyricism and ominous chord progressions that float in the background of the track. As someone who isn't that well versed in Eilish's music, I found the record very appealing. It's very hard to dislike someone like Billie Eilish because you can tell how invested she is to her craft and feel how genuine her music is. 
Album of the year 
"Folklore" by Taylor Swift
Taylor Swift won her 11th GRAMMY with "Folklore." Swift begins to explore different stylistic techniques and shifts her sound towards a more indie feel. I like the decision, and it reveals yet another level to Swift's music. Like the rest of Swift's albums, storytelling is the biggest strength of "Folklore." Even after nine albums, Swift is still finding ways to expand her sound and produce great projects. Because of this, I think "Folklore" was deserving of album of the year.
Best New Artist 
Megan Thee Stallion
Megan Thee Stallion had a huge 2020 – she released two smash-hit records with "Suga" and "Good News" and propelled herself into becoming one of the hottest artists of the year. Megan Thee Stallion isn't really in my personal rotation of music, but it's indisputable that she is one of the most talented new artists out right now. She brings a high level of energy and flashiness to everything she touches, whether that's her own projects or her features on other artist's tracks. Megan beat out a fantastic group of artists–most notably Phoebe Bridgers, Kaytranda and Doja Cat–all equally as talented. This was a really fun category to watch because all of the artists were well-deserving of the recognition. 
Best Rock Album 
"The New Abnormal" by The Strokes
The Strokes won their first-ever GRAMMY with "The New Abnormal." The Strokes have never been my favorite group, and I found their latest release to be nothing mind blowing. It's a pretty typical indie rock album. It's good, but not great. It's enjoyable to listen to on the surface level, but The Strokes fail to expand their sound as their music career progresses into almost 20 years. There weren't many blockbuster rock releases this year so The Strokes waltzed fairly easily into the winning position. Out of the competition, I probably would have picked "The New Abnormal" to win, but I still feel they left a lot to be desired. 
Best Rap Album 
"King's Disease" by Nas
After 14 nominations over Nas's prolific rap career, he finally landed his first GRAMMY win with "King's Disease." Nas modernizes his sound through a nice company of feature artists and producer Hit-boy. "King's Disease" is a very strong record. I genuinely enjoyed listening through it and there's no question it deserved to be in the running. That being said, I think it's an absolute robbery that "King's Disease" beat out Freddie Gibbs' "Alfredo." The instrumentalism, rapping and storytelling were miles ahead of "King's Disease." I can't find an area where "King's Disease" outperforms "Alfredo." Gibbs' produced the best album of his career to date, and "King's Disease" feels like a mere afterthought from Nas' prime in the '90s. Maybe that speaks to the caliber of Nas' discography, but I would argue that after 14 nominations the GRAMMY's felt they owed him at least one.
About the Contributor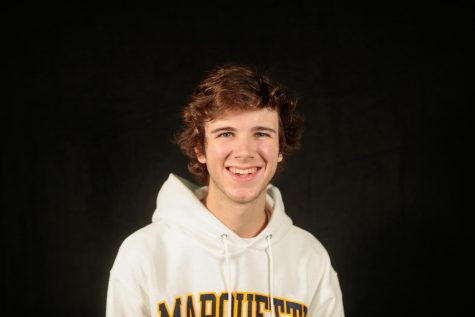 Will Christiansen, Wired A&E Editor
Hey, my name is Will Christiansen! I am the A&E editor for Westside Wired this year. I am currently a senior and this is my second year on Wired. A...