Girls Golf Breaks School Record
The varsity girls golf team had an accomplishing past week, placing 5th in the Norfolk tournament, and more importantly, breaking a Westside girls golf team school record in the Duschene invite. Returning varsity golfers, Kaitlyn Hanna and Portia Lenczowski were both a part of Westside's record-setting team last year, helping break the same record again this year.
"Our team set an overall school record of 319, and last year we set a record of 324 at the same course, it was a great tournament, all of us played really good," Hanna said.
Lenczowski mentioned not only the overall team success at Duchesne but the solo success of her and fellow teammate Hanna.
"The Duchesne invite is a team favorite, we seem to always perform well there. This year we beat our school record that we set last year in the same tournament, plus it was a personal best for both Kaitlyn and I. I feel pretty good about our team's performance," Lenczowski said.
Along with a record-setting day in the Duchesne invite, the Warriors also had a productive 5th place finish in the Norfolk tournament.
"Norfolk is always a different beast. We all left some strokes out at Norfolk this time, but we're working really hard and anticipating going back in a few weeks," Lenczowski said.
Hanna also discussed her thoughts about the Norfolk tournament and how it can help prepare them for the state tournament which is held at the same course this year.
"I think we were like 5th or 6th in Norfolk which is good because right now we're ranked 5th in the state, it gets everyone more familiar with the course again and ready for state," Hanna said. "Overall the teams working on short game and making sure we're hitting fairways."
Hanna also mentioned what the team has improved on over the last few weeks and how the team has done so far this season.
"I think we've definitely been more consistent with each of our individual scores, but overall [Norfolk] was a great tournament, and it's been a great year so far," Hanna said.
The girls golf team continues their season on September 28th at 9 a.m. at Elmwood.
About the Contributor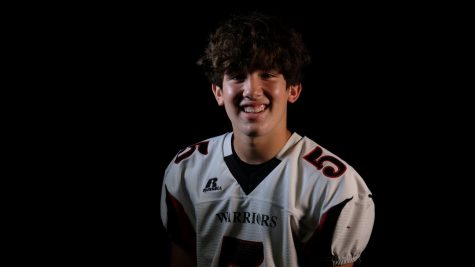 Caleb De La Cruz, Sports J Co-Editor in Chief
Hi, my name is Caleb De La Cruz. I am a the Co-Editor in Chief for Sports Journalism this year. I am a junior and this is my third year of Sports Journalism....